Are celebrity marriages for better or for worse?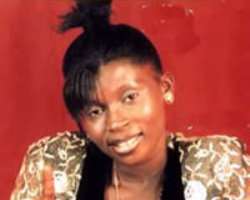 There is a growing perception among the Ghanaian society that most of the high rated gospel musicians' marriages fail or are fraught with problems.
Over the last 10 years, an interesting development emerged, where a number of accomplished gospel songstresses tied the nuptial knot with some pastors.
However, concerns have been raised lately about the rate at which most of these marriages, which were contracted on the foundation of the Scriptures, are crumbling in rapid succession.
Over the last six years, at least five of such marriages have gone through turbulent times, eventually falling apart, with husband and wife going their separate ways. Some of the stars have reverted to their maiden names, or re-married and taken the names of their new partners.
Some enquiries made by The Mirror revealed that most of the men who married these gospel stars lacked confidence and always felt threatened because of the growing popularity of their spouses.
One of the affected musicians confided in The Mirror that, "My husband is very jealous. He feels insecure. I kept assuring and reassuring him that he had nothing to fear, and that I am all for him, but it appears the more I kept on assuring him of my loyalty, the more threatened he felt."
According to the musician, "this strange attitude of my former husband persisted and he started assaulting me left and right. Worse of all, he embarrasses me in the presence of friends and relatives."
She explained that at a point, she realised she could no longer accommodate the mental torture and humiliation, and so they had to go their separate ways.
Another musician told this reporter that during the initial stages of her marriage with her former husband, she thought she was married to a saint. "He was caring and loving. However, along the line, I realised that he had a contrary spirit. Whenever I start praying he gets annoyed. He easily gets infuriated and beats me at the slightest opportunity."
She added that her case was one of great humiliation compared to what others had gone through. "My former husband beats me to the extent that he drags me out of our home onto the streets and assaults me in the full glare of our neighbours.
At a point, I had to seek refuge at the police station.
According to the lady, the case finally ended in court and he was restrained from interfering in my life. She said for the period that the case dragged on in court, they lived separately (not as a man and wife) in the same house. Even under that condition, the lady explained she always had to have some friends and relatives around her, because her former husband could pounce on her anytime he came home and saw her alone.
The most recent of these divorce cases is the one involving Esther Smith and her husband, Rev. Bonsu. According to Esther's father, Mr Anthony Smith, as reported in the Graphic Showbiz of May 29, 2008, even though he did not bless his daughter's marriage with the "so-called" man of God, his daughter was very engrossed in the relationship from the beginning.
According to Mr Smith, on one occasion, Esther left for Prestea and Akwatia with the husband for a show. He said when his daughter returned, she showed him a small stone, which looked like gold and told him that Bonsu gave it to her as a present.
"I told my daughter to return that gift immediately, since I believed it was a juju to cast a spell on her to follow that guy, but she refused to listen to me. I assumed the spell was already in motion."
"From then on, Esther became so fond of him and turned against me. She refused to listen to my advice to stay away from Bonsu. I told her he was a gold digger and was not the gentleman he portrayed to be, but my daughter wouldn't listen to me," he added.

Mr Smith said although Rev. Bonsu said he was a pastor, there were times that he could smell alcohol in his breath. "There were some guys who also told me he was their drinking mate. I told Esther about this, but she turned deaf ears to me."
"I had to part ways with my daughter on that score and for the past four years we have not been on very good terms. I tried as much as I could not to let the public know about this problem until now," he said.
Mr Smith said even though he had been informed that Esther was having problems with her marriage and that her husband was a wife beater, he tried as much as he could not to meddle in the affairs.
He said at one point, he nearly decided to interfere by bringing in the police, but upon a second thought, he stopped, because he was not sure if he was going to get Esther's support.
"It is only recently that Esther phoned to tell me that her husband had been molesting her and she wanted to call it quits. She told me she had all the time wanted to tell me about her problems, but she didn't know how to go about it because of the circumstances surrounding the marriage.
"When Esther gave birth in March this year, in Germany, she called me and said she had had some complications as a result of beatings she received from her husband, and the doctors said they needed to operate on the baby," he said.
Mr Smith said his daughter has since apologised to him, explaining that she now realised that she was under the spell of the husband who tried to create confusion between her and the father.
"I am happy the marriage has been broken now," 'he said.
Authored by: Vance Azu