ARISE Magazine announces 77 designers for 2012 fashion week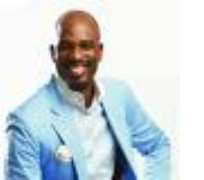 The 2012 edition of the Arise Magazine Fashion Week is almost set to kick off as organizers of the event announce that this year's edition will feature 77 designers from six continents which include Europe, Africa, the United States, the Caribbean and India. The ARISE Magazine Fashion Week – Lagos 2012 is set to take place between March 6 and 11 which will hold in three tents on the grounds of the 5-Star Federal Palace Hotel, Lagos, Nigeria.
This year's edition proves to be a considerable improvement on last year's edition which had 5,000 guests, 51 designers, 81 models, 5 musical acts over a period of three days. The 2012 edition has however been extended by the organizers from three to six days due to the response to the phenomenal awakening the previous edition brought following its huge success. At the 2011 edition, seven designers were given a golden ticket invitation to showcase their designs as part of the Made in Africa by ARISE Magazine Collective at the Avery Fisher Hall, New York. The seven designers include; Lanre Da Silva-Ajayi, Jewel by Lisa, Asibelua, Bunmi Koko, Tsemaye Binitie, Pierre-Antoine Vettorello and KlûK CGDT.
The designers chosen to be a part of this year's event include:
NIGERIA AND (NIGERIA/UK)
HOUSE of DIVAS, House of Farrah, House of Nwocha, ICONIC INVANITY, Ejiro Amos Tafiri, Eki Orleans, Frank Osodi, Funlayo Déri, Davida, CLAN, Be-Grey , Bridget Awosika , Buki Akib, Jewel by Lisa , Lanre Da Silva Ajayi , Mai Atafo , Maki-Oh , Meena , NKWO, Odio Mimonet , Okunoren Twins, Re Bahia, Sunny Rose, Tiffany Amber, Tsemaye Binitie, U.Mi-1, Virgos Lounge, Viv La Resistance , William Okpo.
OTHER COUNTRIES
CHICHIA (UK/Tanzania), Christie Brown (Ghana), David David London (UK), Duaba Serwa (Ghana), Gavin Rajah (South Africa), Gloria Wavamuno (Uganda), Imane Ayissi (France/Cameroon), Jacob Kimmie (UK/South Africa), Kastle Designs & Treasure Chest (USA/Ghana), Kaveke (Kenya/UK), Kevan Hall (USA), Kezia Frederick (UK/St.Lucia), Kiki Clothing (Ghana), Kinabuti (Italy), Klûk-CGDT (South Africa), Koke (Botswana/India), Korto Momolu (USA/Liberia), LaQuan Smith (USA), Laurenceairline (France/Ivory Coast), Loza Maléomsho (USA/Ivory Coast), Madam Wokie's Couture (Sierra Leone), Mataano (USA/Somalia), Mustafa Hassanali (Tanzania), Osman (UK), Paul Hervé ELISABETH (Martinique), Poisa (Kenya), Sandra Kennedy (Jamaica), Sandra Muendane (Mozambique/Portugal), Taibo Bacar (Mozambique), the Vessel. By Lois (USA/Jamaica), Timo Welland (USA/South Africa), and Zekaryas Solomon (Eritrea/UK). Adama-Paris (Senegal/France), Amine Bendriouich Couture and BS (Germany/Morocco), Amrapali (India), Angelo Van Mol (Belgium/Ghana), Bestow Elan (UK/Ghana).
Nduka Obaigbena, the founder of the ARISE Magazine says:
"There has been a surge of interest from around the world including major UK and American brands this year, following our successful inaugural event last year, which is why we have decided to give even more designers an opportunity to participate. The world has recognized that Nigeria has much to offer in the way of vibrancy and extraordinary talent in abundance making it the cultural capital of Africa. Once more we are proud to be associated with nurturing new designers from the vast continent – and continuing our support of those who are more well-known in Nigeria and in the Diaspora."
The finale of the show will host the magnificent ARISE Magazine Fashion Awards. The very best designers picked at the awards will be invited to participate in the annual ARISE Magazine Fashion Gala at the Mercedes-Benz New York Fashion Week in September 2012. The show will be produced by New York-based producer, Kevin Krier & Associates and UK-based Inca Productions.
It must be noted that ARISE MAGAZINE was launched in 2008 and is Africa's first global style and culture title. Also, there had been a successful run of three seasons (in 2009, 2010 and 2011) of the ARISE AFRICA FASHION COLLECTIVES at New York Fashion Week's Bryant Park, New York, and the triumphant sponsorship of the inaugural ARISE AFRICA FASHION WEEK at the Sandton Convention Centre, in Johannesburg and Cape Town in 2009.