Foreign Investors Fear Japan Banks May Hijack Olympus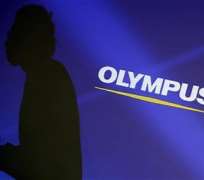 Western investors in Japan's disgraced Olympus have accused its banks of trying to take control of the boardroom by stealth, amid growing signs that the firm's major creditors are considering installing their own appointees in the top jobs.
Foreign investors in the maker of cameras and medical equipment, engulfed by a $1.7 billion accounting fraud, have called for an entire renewal of the board, including outside talent unconnected to Olympus, its banks or major owners.
But they say they have been thwarted by Olympus's main banks which, in their powerful roles as both major creditors and shareholders, appear to be lining up a company insider and a senior banker to take over the reins.
The new chairman is expected to be from main lender Sumitomo Mitsui Banking Corp (SMBC), a unit of Sumitomo Mitsui Financial Group Inc, the Nikkei newspaper said on Tuesday, adding that executive officer Hiroyuki Sasa would be promoted to president, the most senior executive role at Olympus.
"We've heard from multiple sources that the banks are trying to push forward with the appointment of a nominally independent board, staffed with affiliated individuals. As far as we're concerned, the Olympus board would then be de-facto creditor-controlled," Josh Shores, principal of Southeastern Asset Management, told Reuters.
"I suspect most non-Japanese investors would reject the idea of a board heavily influenced by Olympus creditors," Shores said, adding that "all options" were being explored to secure the best outcome for his clients and the company.
Southeastern and New York-based Indus Capital, which has also expressed similar concerns, are the two largest non-Japanese investors in Olympus.
Olympus has created an outside panel to make recommendations on the make-up of a new board, to be decided at a shareholders' meeting on April 20, but that does not appear to have defused an increasingly public row between foreign investors and the Japanese banks over shaping the firm's leadership.
An SMBC executive said the bank, as a major shareholder, had the right to nominate a former SMBC official to a senior executive board role and he suggested Yasuyuki Kimoto, a former SMBC director, as a possible candidate as Olympus CEO.
The CEO's role is usually held by either the president or the chairman of Olympus. If Sasa becomes president, this would mean Kimoto being nominated as chairman-CEO.
"If we have to send someone, it can't be helped," the SMBC executive said, speaking on condition of anonymity because he was not authorized to speak publicly on the matter.
He also poured cold water on a separate report by business magazine Facta that former SMBC deputy president, Mitsuaki Yahagi, now on the board of Sony Corp, could be CEO.
SMBC is a major Olympus shareholder alongside another Olympus creditor, Mitsubishi UFJ Financial Group Inc.
An Olympus spokesman said no decisions had been reached on its new management line-up.
MAJORITY OF OUTSIDE DIRECTORS
The massive accounting fraud, one of Japan's biggest corporate scandals, burst to light in October when former Olympus CEO Michael Woodford blew the whistle. It was later revealed that a few executives kept the fraud going for 13 years in order to hide investment losses off Olympus's books.
Woodford, with the backing of Southeastern and other foreign shareholders, had campaigned to be reinstated as CEO, but he dropped his bid when it became clear major Japanese investors, who own the bulk of Olympus, would not support him.
"If it is true about SMBC (putting an ex-banker on the board) then we are going back to the bad old days, which is profoundly depressing and will further damage the reputation of Japan's capital markets as evidenced by the comments of the overseas shareholders," Woodford said in a telephone interview from London.
Despite these concerns, Kyodo news agency said on Tuesday that most of the new line-up were likely be outside directors.
It named Shiro Hiruta, ex-president of chemicals maker Asahi Kasei Corp, and lawyer Motoyoshi Nishikawa, ex-managing director of Nippon Steel Corp, as potential candidates. Hiruta and Nishikawa are members of Olympus's management reform committee.
Efforts to reshape Olympus's tainted board -- just over half the current line-up is being sued by the company for mismanagement or dereliction of duty -- are being made against the backdrop of continuing investigations into the scandals by crime-fighting agencies in Japan, the United States and Britain.
On Tuesday, a personal tragedy struck Olympus with a newspaper report of the suspected suicide of one of its top executives, whose body was found dead in a park at a high-end apartment complex on the outskirts of New Delhi, India.
The Times of India said Tsutomu Omori, 49, head of Olympus's medical equipment business in India, was found hanging from a wall by a gardener. Suicide notes were found, it said, and there was no suggestion of a link to the Olympus scandal.
SONY TIE-UP RUMOURED
Ethan Devine, partner and portfolio manager at Indus, told Reuters he feared an internal CEO could lack the executive experience to make important strategic decisions, paving the way for the banks to wield even more influence over Olympus.
"This is uncharted territory in some respects since banks in Japan have a long history of helping troubled borrowers manage through crises. But since Olympus has a governance crisis without financial distress, I am not sure it is appropriate for the banks to wield such influence," Devine said.
"When suitors like Sony come calling, a 'green' CEO may look to the chairman for advice. And I have never known a bank to advise a borrower not to raise equity," he said.
Some foreign shareholders are concerned that Olympus creditors could push the company into a big, dilutive sale of new equity, possibly to another Japanese company eager to gain some exposure to its profitable endoscope business.
Among firms rumored to be interested in making a strategic investment in Olympus are electronics firms Sony and Panasonic Corp, rival endoscope maker Fujifilm Holdings Corp and another medical equipment firm, Terumo Corp. South Korea's Samsung Group has also been cited in media speculation as a potential partner.
Facta said the appointment of Yahagi to the Olympus board could make a Sony alliance more likely, given he currently was a member of the consumer electronics giant's audit committee.
"If Yahagi takes up the post, there is a strong possibility of an Olympus tie-up with Sony," the magazine said.
Olympus controls 70 percent of the global market for diagnostic endoscopes, a business which appears to have held up well since the accounting scandal broke and which is coveted by tech firms eyeing off the more stable healthcare sector.
As the largest foreign owner, Southeastern said it had suggested some high-caliber individuals for board roles, including two Japanese corporate veterans as CEO candidates.
Devine and Shores said Western shareholders had no interest in a power struggle with creditors over the board appointments but wanted qualified, truly independent directors who did not answer to them or any other outside interest.
"Potential strategic partners have a lot to gain from Olympus. I'd like to be sure that the board carefully considers whether such relationships are in Olympus's own long-term best interests," said Devine.
"The real question is whether new management can help the company invest for long-term success. It would be a shame if Olympus were treated like a quasi-bankrupt company and its core technologies fell behind."
The Nikkei said that the likely nominee for Olympus president, Sasa, had worked as head of development as well as marketing at subsidiary Olympus Medical Systems Corp. He would be well placed to turn around Olympus because of his familiarity with the mainstay medical equipment business, it added.
Earlier this month, Japanese police and prosecutors arrested seven men, including former president Tsuyoshi Kikukawa and ex-bankers over the accounting fraud.
Shares of Olympus closed up 3.9 percent on Tuesday but are still down by nearly half since the scandal erupted.
REUTERS