D'Banj Under Attack Again Over Alleged 'Insensitive' Comments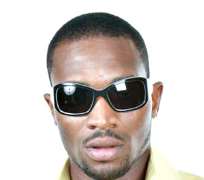 Popular Nigerian music star, Dapo Oyebanjo, who is well known as D'Banj, has again landed himself into another waters of controversies.
You will recall that the music artiste was lashed out on by some fans just last month, when he was alleged of not showing concerns for fuel subsidy protests going on as at that time, as reported by Nollywoodgists.com.
Just when some Nigerians were almost letting go of him of that, the kokomaster has plunged himself into another ocean of troubles.
In a recent interview with Saharareporters, D'Banj told the world that he never knew what was happening in Nigeria during the fuel subsidy protests saga. He claimed he was in the United Kingdom at that time.
But when asked if he also never heard of the London version of the protest in the UK, D'Banj said he was also not aware of that. He claimed he was also not aware of it via the internet.
He then went ahead to tell the interviewer that he was not concerned about all that (fuel subsidy matters) but he was only ready to talk about his New York koko concert, which held yesterday.
A part of the interview reads, "I have told you, I don't want to say anything about that topic. I have a concert tomorrow (February 19), I need to practice and prepare well so I can represent Africa well," D'Banj told the interviewer, Chika Odua.
In reaction to D'Banj's interview, many Nigerians have condemned him over his alleged unguarded statements on the plights of Nigerians who buy his work.
According to some who spoke to Nollywoodgists.com, they wonder why D'Banj would show such insensitivity towards what affects those that pay for his services.
A fan of his told Nollywoodgists.com, "this same D'Banj would expect us to buy his album, pay 1million naira per table for his shows. Is he doing music for himself? D'Banj has lost it, for me, I will not waste my money on his music again."
A top Nigeria music artiste, who begged for anonymity told Nollywoodgists.com, "that was a wrong thing to say, D'Banj should have just used that medium to win hearts of fans who were already disappointed in him during the Occupy Nigeria protests.
"He should have understood that this same people made him who he is today. Those [artistes] that participated in the protests were not fools. I pray this does not affect his career in Nigeria. I just hope so."
Social networking sites, especially twitter is getting buzzed on anger by some Nigerians over the Saharareporters' interview with D'Banj, with many condemning D'Banj on his comments.
Will D'Banj get out of this unhurt career-wise?