Ecobank In Deep Mess **Sacks 4000 Staffers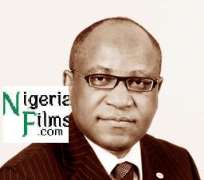 The management of Ecobank, which recently acquired former Cecelia Ibru led band, Oceanic bank, has found itself in a deep mess.
The financial institution yesterday sacked 4000 of its workforce. According to information available to Nollywoodgists.com, majority of the sacked workers are from Oceanic bank.
We further gathered that the sack was targeted at former Oceanic bank staffers, especially as some staffers of Ecobank were given more attractive packages while those from Oceanic bank were given about 50 per cent of what Ecobank staffers get.
This development resulted in a protest by staffers of former Oceanic bank at its headquarters yesterday.
According to multiple sources from the bank, they believe that the management of Ecobank is bent on victimizing staffers of former Oceanic bank, while their own staffers are well treated.