MERCY JOHNSON AND RAMSEY NOUAH LAND MULTI-MILLION NAIRA DEAL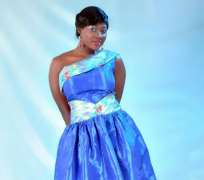 Top actress Mercy Jonhson Okojie and gorgeous actor Ramsey Nouah have hit it big with proprietors of an entertainment company called Globeceleb,the organizers of a new Reality TV Show called,The Next Soap Star.
The deal with the Managing Director of Globeceleb,Ms. Jessica Oweife Vangestel was signed on Saturday January 28,2012 at Quarter Jack,Surulere,Lagos State.
The actors are signed for three months to anchor,train and nurture 30 housemates who are expected to debut the reality show in the nearest future.
Mercy encouraged every talented youth to watch out for this new reality television show and see it as a pathway to their careers.She equally disclosed that the show will create and build stars,so the youths should take advantage and get registered as auditions would be in Lagos,Calabar,Abuja,Port Harcourt and Bayelsa states.

RAMSEY NOUAH