SAHARAREPORTERS SHOW OF SHAME: STATEMENT ISSUED BY COMMITTEE OF NIGERIANS FOR CONSTRUCTIVE ENGAGEMENT, USA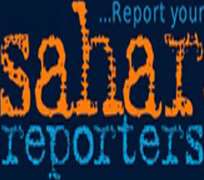 To whom it may concern

We are a group of Nigerian professionals in the USA that came together for the purpose of harnessing our talents and matching them with developmental opportunities in Nigeria. We believe that the best way to move Nigeria forward is through constructive engagement. It was for this purpose that we participated in the recent town hall meeting in New York City, with the Minister of State 1 for Foreign Affairs, Her Excellency Prof. Mrs Viola Onwuliri and Ambassador Jerry Ugokwe. As you may have read, the online publisher of saharareporters, Mr Sowore Omoleye and a couple of his friends came to the meeting and executed a predetermined plan to deny all in attendance opportunity to add our voices to recent burning poilcy debates about Nigeria, particularly the subsidy removal and insecurity issues.
Diaspora Nigerians have for long been demanding closer participation in policy matters affecting all of us only to appear, by the disrespectful act of Mr Omoyele and Sahareporters, to shun or slap down an opportunity to engage. We are heartened that their attempt to shut the meeting down failed, thanks to the NYPD who intervened and removed them from the room. After careful deliberation our group resolved to issue this statement condemning what we consider a reprehensible show of shame by Saharareporters and hereby disassociate ourselves from it.
We further disassociate ourselves and totally condemn the maliciously doctored video clip below posted on sahareporters website, supposedly of the meeting, showing the minister and her team seated during the national anthem, thus appearing unpatriotic.
http://www.youtube.com/watch?v=yoXye_BxN98&feature=player_embedded#!
However, the undoctored full video clip below clearly shows otherwise-the minister and her team standing during the national anthem.
http://www.youtube.com/watch?v=MBfw_jA2_ZQ
This is fraud not characteristic of Nigerians in the Diaspora. Fighting corruption with fraud doesn't make sense. As professionals we believe in the superiority of our skills and intellect to accomplish our goal of moving Nigeria forward.
Although we are yet to finalize our position on the issues discussed at the meeting, we wish to commend the Minister and her team for exhibiting utmost maturity and calm in the face of provocation, as well as their patience in exhaustively addressing all questions posed by the audience. We also want to appeal to Prof. (Mrs) Viola Onwuliri and President Jonathan not to relent in their commendable effort of engaging Diaspora Nigerians. While Sowore and Saharareporters are free to express themselves any way they deem fit, so do we. We believe in constructive engagement, and will continue to aggressively advocate that approach.
Signed on behalf of Committee of Nigerians for Constructive Engagement:
•Juliana Ibe, MD
•Kathleen Edet, MD
•Bola Adeoye, MD
•Collins Udoka, PhD
•Tudun Bokwa, PhD
•Segun Abe, PhD
•Dorcas Spencer
•Ikere Enyioha, JD
•Baba Sheni, PhD
•Nina Uwaifo, MD
•Princess Uwaifo, PhD
•Dasilva Benson
•John Nweke
•Bright Ochulor, PharmD
•Eta Ita, JD
•Phillip Zubem
•Ijeoma Ezigwe, Ed.D
•Fraincis Muonaka, PharmD
•Taiwo Smith, MD
•Marachi Kanayo, PhD
•Larry Onyechi, PhD
•Ude Udechukwu

Contact: Prof. Chamberlain Nwalu, [email protected]
Disclaimer:

"The views/contents expressed in this article are the sole responsibility of

thewillnigeria.com

and do not necessarily reflect those of The Nigerian Voice. The Nigerian Voice will not be responsible or liable for any inaccurate or incorrect statements contained in this article."
Articles by thewillnigeria.com