OUR AFRIKASKIN AS THE MOTHER SKIN OF ALL SKINS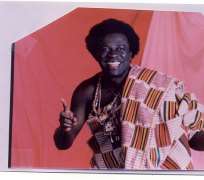 OUR AFRIKASKIN AS THE MOTHER SKIN OF ALL SKINS or WHY THERE IS NOTHING WRONG WITH YOUR AFRIKASKIN AND DOES NOT DESERVE TO BE KILLED, BLEACHED, CHEMICALIZED OR TORTURED TO DEATH, By (c) 2012 by Prof. Afrikadzata Deku, Docteur d'Etat; Doctorat d'Etat (PhD); DESS (M.Phil); M.Sc.; DIPLOME de l'IIAP, (Post-Grad.Dipl ;); BA Double HONS etc, Founder, AFRIKAMAWU MIRACLE MISSION, AMI INC; [email protected];
In our Ancient/Traditional continental Afrika where human Skin was first born, nurtured and preserved for life, Afrikans place a great price and respect on the Afrikan skin considered "divine" and "holy."
In this way, Afrikan Skin became the world first Human Skin and Mother of all today's variety of skins.
Without Afrikan Skin there will be no Human beings and human skins in our world today.
That is why in our Glorious Continental AfrikaPast, all our Ancient and Traditional Ones held in high esteem their unique Afrikan Skin which is the only Skin in the world endowed with the Power of MELANIN which Empowers our AfrikaSkin to act as a Natural and Inborn Power, Protection , Security against the destruction of excessive Heat from our AfrikaSun and guards Afrikans falling ill or sick for being in the Sun which their Counterparts Foreign and Asian Skins are not able to offer or guarantee their People.
Hence, to all our Ancient and Traditional Ones , their AfrikaSkin is considered a gift from our Creator AFRIKAMAWU to all Humanity to protect everything precious we have inside us.
Its power to resist the hot Afrikan climate is legendary.
Its ability to laugh at the ravages of the winter cold is well-known to all.
Its special and unique Melanin that enables it to keep itself eternally young, beautiful and graceful beats all human imaginations.
While other human skins weep in the hands of the least heat or become dead in the hands of cold, Afrikan skin is the only skin on earth with a special power and capability to withstand all forms of damages, decay and death.
Its ability to last 3 million years is not only a miracle but an indication of its priceless skin to have and be proud of.
By COPYRIGHT (2012) Prof Afrikadzata Deku, Docteur d'Etat, PhD; *Doctorat d'Etat (Ph.D.) * D.E.S.S. (M. Phil) * Diplome De L' I.I.A.P.(Post-Grad. Dipl.) * M.Sc. * BA. Double Majors *,
Emails: [email protected] ; [email protected]; [email protected]; [email protected]; ; [email protected], [email protected] ,
*SKYPE : AFRIKAPHARAOH or AFRIKAFIAGA or WindowsLiveID: AFRIKAPHARAOH* ;
*URLS: http://www.youtube.com/profafrikadzatadeku & http://cid-4d3310fc746b4eaf.photos.live.com/albums.aspx ; http://www.myspace.com/profafrikadzatadeku; http://afrikacentricitybooks.blogspot.com/
Disclaimer:

"The views/contents expressed in this article are the sole responsibility of

Prof Afrikadzata Deku

and do not necessarily reflect those of The Nigerian Voice. The Nigerian Voice will not be responsible or liable for any inaccurate or incorrect statements contained in this article."
Articles by Prof Afrikadzata Deku