HOW TO SAN KO FA OUR AFRIKAHAIR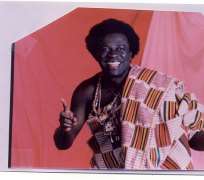 HOW TO SAN KO FA OUR AFRIKAHAIR or WHY CONT/DIASPORA AFRIKAWOMEN HONORING THEIR AFRIKAHAIR IS FREEDOM FROM THE INSULT OF PREFERRING FOREIGN HAIR STYLES TO THEIR OWN AFRIKAHAIR STYLES; By (c) 2012 by Prof. Afrikadzata Deku, Docteur d'Etat; Doctorat d'Etat (PhD); [email protected];
Luckily for Mother Afrika, about 90 percent of continental Afrikan population, (especially in the traditional area of Afrika and partly in our cities and capital) still wear naturally their Afrikan Hair style.
Some of our women/ladies wrap gorgeously their hair in elegant head kerchiefs specially made to honor our Afrikan Hair.
Some other traditional Afrikan women/ladies plait their hair in different styles that are a great joy for the eyes to behold for life.
Others, especially men, cut or trim their Afrikan Hair in different styles as a manifestation of the intelligence, liveliness and creativity of the AfrikaMind.
All these various Traditional Afrikan expressions of AfrikaHairStyles in honor of our AfrikaHair by our Ancient/Traditional Continental Afrikans show the refusal of the people to buy the colonial lie that there is something wrong with our Afrikan Hair.
By adhering to their Afrikan Hair, traditional Afrikans have shown that they did not need the "white" Man degrees to be intelligent and knowledgeable about the importance of keeping alive their Afrikan Hair styles that signify self-knowledge, self-acceptance, self-love, self-pride, self-esteem, and self-fulfillment.
By COPYRIGHT (2012) Prof Afrikadzata Deku, Docteur d'Etat, PhD; *Doctorat d'Etat (Ph.D.) * D.E.S.S. (M. Phil) * Diplome De L' I.I.A.P.(Post-Grad. Dipl.) * M.Sc. * BA. Double Majors *,
Emails: [email protected] ; [email protected]; [email protected]; [email protected]; ; [email protected], [email protected] ,
*SKYPE : AFRIKAPHARAOH or AFRIKAFIAGA or WindowsLiveID: AFRIKAPHARAOH* ;
*URLS: http://www.youtube.com/profafrikadzatadeku & http://cid-4d3310fc746b4eaf.photos.live.com/albums.aspx ; http://www.myspace.com/profafrikadzatadeku; http://afrikacentricitybooks.blogspot.com/
Disclaimer:

"The views/contents expressed in this article are the sole responsibility of

Prof Afrikadzata Deku

and do not necessarily reflect those of The Nigerian Voice. The Nigerian Voice will not be responsible or liable for any inaccurate or incorrect statements contained in this article."
Articles by Prof Afrikadzata Deku