2face, MI, others crack ribs with Julius Agwu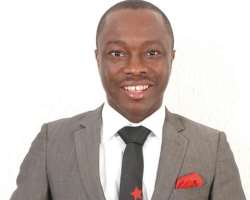 Comedian of note, Julius Agwu will be staging his annual comedy show, Crack ya ribs in Lagos and Port Harcourt to wrap up the year. The event, which has a reputation of being the foremost comedy and music event, where the big names converge, will hold on the 20 and 25 of December in Lagos and Port Harcourt respectively.
The Lagos, edition which is billed for Sunday, December 20, will hold at the Expo Center, Oceanview by 5pm. Stars like 2face Idibia, Banky W, KC Presh, MI, MC Loof and DJ Jimmy Jatt will fill the evening with their brand of music, while comedians like Ali Baba, Gordons, Seyi Law, Helen Paul, Dan d Humourous, Funny Bone, Emeka Smith, and Senator will be on stage filling the air with comedy that instigates laughter. And as a way of giving back to society, Julius is giving two physically challenged comedians, Kelly Blind and Crazy Legs, the opportunity to bite at stardom.
After the Sunday event, the train moves to Hotel Presidential in Port Harcourt on Friday, Christmas Day. Terry G will be on stage with his free madness style. Banky W will unleash the W experience while KC Presh will try ginger the swagger.
Other musicians billed to perform that night include Donka Mighty, and Maleke.
Julius will be leading a host of comedian like Senator, Seyi Law, Emeka Smith, Funny Bone to really crack ribs.
Commenting on Port Harcourt, Julius said the state is now peaceful due to leadership drive of Governor Rotimi Ameachi.
"I want to assure everybody that Port Harcourt is now peaceful. The governor has done a lot to ensure that. So, we need not entertain any fear. As I speak now, a carnival is going on here. So, people should come out and enjoy themselves."
Speaking further, the diminutive comedian said the Port Harcourt edition, which is going for half the price of Lagos edition is his own Christmas gift for his people. "We are staging two shows.
One starts by 3pm while the other starts by 7pm," he said.
'Crack ya rib', which has been running for nine years in Nigeria is a comedy show that has taken on a life of its own as it has become part of social calendar of many. The event has never failed to have a pack-full hall, both here and in London where the fourth edition held this year.
Story by www.nollywoodgists.com