Benita Nzeribe is back in circulation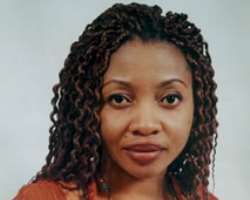 NOLLYWOOD acclaimed 'Bad Girl', Benita Nnenna Nzeribe, streamed into Lagos from a location in Asaba at the weekend. We knew because we stepped on a text message she sent to someone, who is close to somebody that we know. Benita started the text with 'Thank God, I am back' and ended it with To God be the Glory.
We asked one waka pass, who claimed to be close to Benita whether she has made up her mind to return to the convent, but the fellow said Benita has no option at least, not with the way kidnappers have shot without missing celebrities. In other words, since men have learnt to shoot without missing, celebrities have learnt to pray without ceasing. Honestly, this one reach to say: To God be the Glory!
Story by nollywoodgists.com