Random celeb quotes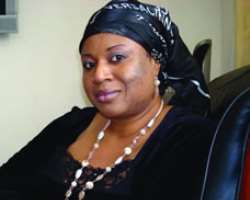 Nigerian actors speak on the joy of their job.
"My journey through Nollywood has witnessed high and low points. There was a point I was almost being stereotyped - playing a particular role, a bitchy role. So I had to let them know that acting is all about flexibility and versatility. You can't just be playing a particular role all the time. I was almost getting frustrated. Outside that, I don't think I have any low moment. Thank God I was able to prove that I am a versatile actress who can play different kinds of roles."
- Monalisa Chinda
"I love acting so much that I could not do anything else. I can never abandon acting because it gives me joy. I think Nollywood has improved tremendously and I am very proud of it. I am proud to be associated with this industry that is growing from strength to strength."
- Dolly Unachukwu
"Acting has always been in me; as soon as I knew right from wrong. As a little girl I liked dancing and acting. I would stand in front of the mirror, walk like a model, dance and also sing into my mom's tape [recorder], then I would listen to myself. I started acting right from my nursery school days and I have never looked back."
- Funke Akindele
"I have not regretted being an actor; if anything, it opens so many doors for me. I have learnt a lot from my peers and also from my mentors."
- Femi Brainard
"I love my job passionately. I have no regrets being an actress. I have not gotten to where I am going but I am a very patient bird. Even if I am making money from doing other things, acting is inborn."
- Benita Nzeribe
"The funny thing is that my schoolmates were surprised at my decision to become an actress because naturally, I am a very shy person. My motivation came in my final year in school when I saw a movie by Genevieve titled Sharon Stone. It was wonderful and I knew I had a secret flair for the art, so I said to myself that I could. I spoke to my father about it and he encouraged me. He is actually my greatest motivation."
- Mercy Johnson
Story by nollywoodgists.com