Mercy Johnson, Justus Esiri denied first class seats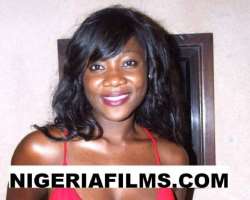 When you are stars or celebrities there are many things that come with the status. One is always flying first class anywhere in the world because your status does not synchronize with you sitting in the economy class.
This was the issue recently when Nollywood's Mercy Johnson and Justus Esiri were onboard an Arik air flight on their way back from London to Nigeria.
nollywoodgists.com gathered that the celebrities made so much fuss about being given seats in the economy class and demanded that they be given seats in the first class. When the air hostesses told them the first class was not booked for them they said they were ready to upgrade but pity, contrary to their wish their ticket could not be upgraded.
Now what was their reason for refusing to seat in the economy class? nollywoodgists.com reliably that "excited' fans would bother them too much about "sign your autograph for me", "please, can we take a picture" requests.
Well after much pleading they finally accepted to seat in the economy class but when we sought to find out if the "excited" fans disturbed them, we discovered that the actors were literally shunned as none of the other passengers on board behaved as if they knew the duo were in the economy class let alone in the plane.
May be next time they should arrange things well before embarking on any trip and please this issue of "fans disturb us" should be buried once and for all.
Story by http://nollywoodgists.com