1000 NIGERIANS ROT IN CHINA JAILS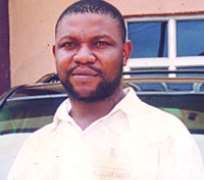 •Okoro Benedict
Anger, frustration, disillusionment, disenchantment and bitterness enveloped them. They look hapless, dejected and melancholic. They are crying for justice from far away china. They are friends and relations of Nigerians who are languishing in various prisons across the Asian country of China for offences ranging from illegal entry, expired travel documents to narcotics-related cases. Some of them don't even know why they were arrested in the first instance.
They just found themselves in the prisons without anybody telling them what offences they committed.
There is little or nothing the victims could do to regain their freedom over there. Their friends and relations have equally done everything possible to ensure they regain their total freedom but all to no avail. Having made several unsuccessful attempts to secure freedom for their relations imprisoned in China, they formed a group back home in Nigeria to see how they could assist their loved ones who are languishing in the Asian prisons to secure their freedom once again.
Their worry is not just that their loved ones are in China prisons without, in most cases, having committed any serious offence. They are terribly worried by the recent news filtering from the Asian country that Nigerians in prisons they are being selectively and clandestinely wasted while their essential body parts, like kidneys and livers are sold to human parts dealers .
Alarmed by this revelation, they formed a group and approached a non-governmental organization, Patriotic Citizens Initiative, with the sole mission of rescuing stranded Nigerians who illegally migrate to Europe, America and Asian countries. The organization is set up to educate Nigerians on the dangers of trying to escape to the Europe through the desert and the kind of hardship they stand to face even if they eventually found themselves in these foreign lands, just as some of them have found themselves in prisons in China.
Determined to assist in the fight to save their lives and get them back home, the founder of the initiative, Mr Osita Osemene, who was once a victim of illegal migration took it upon himself to ensure that the federal government and all concerned come to the aid of these Nigerians in China prisons. If the figure released to Sunday Sun by Mr Iheme is anything to go by, as at the last count, about 1,200 Nigerians have been hauled into various prisons in China. At No 2, Beijing prisons alone, a total of 68 Nigerians are languishing there.
Nigerians are very enterprising and adventurous but the Nigerian economy is not conducive for survival. That's why Nigerians troop to such foreign countries as China. Nigeria has become a Hobbesian state where life has become short, nasty and brutish, hence the survival of the fittest. The rich keep getting richer while the poor get poorer. The middle class has been completely destroyed. The situation has become so terrible that able-bodied men and women will do anything to get out of the country for greener pasture. The cliché that it is better to be a servant in heaven than to be a king in hell seems to have become a signature tune of an average Nigerian of working age . They are everywhere in Europe and America doing all sorts of menial jobs, ranging from cleaning gutters to working as mortuary attendants just to make ends meet.
The craze to get out of Nigeria has got to a point where most people brave all dangers inherent in the desert just to be in Europe because they cannot afford to pay for visa and air ticket. This tendency has got to point where China and other Asian countries are now the choice destination points. Asian authorities would not take lightly to this influx, hence the recent clamp down on Nigerians in countries like China and their eventual imprisonment without trial.
According to the legal adviser to the Patriotic Citizens Initiative, Mr G.U Iloka, some of the offences are immigration related, which ordinarily would only attract repatriation. But these people are hauled into the prison without good reasons most often. Friends and relatives of the victims in China poured out their hearts to Sunday Sun recently. They even threatened to clamp down on Chinese residents in Nigeria if their friends and relations in China prisons were not tried in the law court and either sentenced or released. The following are excerpts from reactions of concerned Nigerians during their encounter with our reporter.G.U Iloka
The person in prison there is my first cousin. His name is Ogochukwumalu. In 2008, he went to China on a business trip. He has an immigration problem because he travelled with a Guinean passport instead of the Nigerian passport. He impersonated a Guinean and that was the only offence he committed. In fact, he was never tried and from what I was told. He could stay there for even the next forty years just because of immigration problem. He was arrested and never tried and since then, he has been in prison.
I have written to the Nigerian embassy in China, first of all clarifying that he is a Nigerian. I have also called the embassy and they told me that they were compiling the names of Nigerians in prison. I have also written to the Foreign Affairs Ministry in this regard, demanding that he should be tried. If somebody commits immigration crime, I think it behoves on them to deport him. But in this case, they put him in prison there. My cousin calls me once every Saturday and we speak for about 10 minutes because they normally give them that privilege. But for the past three years, nobody has heard from him. He told me that sometimes, Chinese security men would just come into the prison and take somebody out and may never come back . But the information we got confidentially is that they normally kill these people and sell their body parts to foreigners. They butcher them, bring out their livers and sell them out. As I am speaking with you now, I don't know the fate of my cousin. The last time I spoke with him was three weeks ago and since then, he has not called .Greg Achalugo
The person I have in China prison is my immediate younger brother. His name is Tobenna Achalugo. He is 38 years and not married. He went to China in 2006 and got arrested in 2007. He went there on a business trip. When we were speaking with him on phone, he said he was arrested for using fake travel documents. He had spent a year and six months before he contacted us to inform us of his predicament. I asked him to engage the services of a lawyer there and he told me that they were not allowed access to a legal counsel. For sometimes, he had stopped calling but has been calling once every month since 2009. The last time he called was in October, lamenting that their condition was very critical. When Ojo Maduekwe was the Foreign Affairs Minister, they were talking about prisoner transfer with the Chinese government but all of a sudden, that idea was jettisoned. Though we never complained to the federal government, we just saw the plan in the Punch Newspaper. Obinna Uba
His name is Ezekanne Michael. He is my younger cousin. He travelled in 2008 on a business trip. He was accused of drug related offence but I don't think he is guilty of that. That was not his first time in China. Infact, he has been going there to buy goods and brings them to Nigeria. It was at the point of entry that he was arrested. He was not the only one. It was somebody who knows him that notified his friends before they traced his relations to Nigeria and informed us . That was almost six months after he was arrested. So, for six months, we didn't hear from him and that means that he was detained and equally denied access to communicate with his people. It was after two years that we got a call from him. The last time I spoke with him was in October and he told me that his condition was very bad. He has emaciated and he doesn't reason normally again as his stay in the prison has affected his mental health. He is 42, and married with two male children. He was selling textiles before he left. But since he had the problem, his shop in Lagos has not been functioning any longer. Meanwhile, his wife is contending with taking care of his two boys here in Lagos.Ugochukwu Chukwuma
They are two and both of them are my uncles. They are Osogwu Anthony aged 30 and Odo Okafor who is 37 years old. They went to China in 2009 for business. They had been going to China to do business; so, that was not the first time they were there for business. Anthony deals in phone handsets and textiles while Okafor deals in women's hair attachment. They said they were arrested for drug related offences. The last time I spoke with them was last month and they told me that their health condition was terrible. Okafor is married with three children but Anthony is yet to marry. Okafor's wife was barely one month pregnant with their last child when he left for China and ended-up in prison .Bunmi Dorisamu
He is my fiancé and he traveled on January 2008 and had a problem in June 2008. I don't even know the kind of problem he had because it was just a friend who called to inform me about the problem he had with the police there. Ever since he left, there was no call or any kind of communication until June 2010 when the embassy over there called me and asked me to call him. The last time I spoke with him was in November 23 and he told me that many Nigerians were in the prison there and that they were suffering. So, right now, I don't know his fate because he doesn't have any legal assistance and that's why we are crying out to our government to come to our aid.Adebayo Bello
He is my son and his name is Inuwa Olatunji Bello, aged 32. He went to China in 2005 for business. He was dealing in computer accessories. He was supposed to come home in November 2010 but when he didn't come, we became worried. It was his friend who informed us that he was in detention over there. He was first detained in Benjin but later transferred to Gwansol and I have not heard from him since that November.Williams Alufo
He is my elder brother and his name is Onyeka Alufo. He travelled to China in January and he was arrested in June. He was on a business trip. He used to go to China to buy clothes and brought them back to Nigeria to sell to make ends meet. But since that January, what he was doing before his arrest was to buy clothes and send to me here in Nigeria. I would sell them and remit the money to him over there for him to buy again and send to me. So, that was what we were doing until June when his phone could not be reached and he didn't call. I don't know what he did. So, it was through his friend that I learnt of what happened. I was told that one of the people that lived in the same compound with him had problem with the police and when they came, they whisked everybody, including my brother away and since then I have not heard from him.Chibuzo Mbachu
He is Chinonso Mbachu, my younger brother. He travelled to China in 2005 and we have been doing phone business since then. He would buy handsets and send to me and I would sell them off and remit the money to him for more purchases. We have been doing the business till 2008 when he was arrested. They said some group of boys were arrested including my brother but when he finally called me this year, he said he didn't even know why he was arrested. They just arrested him along with other people and threw them into prison. He doesn't know what his offence is because they didn't tell him anything. They just kept him there. I travelled to China more than three times when I didn't hear from him again. I even engaged a lawyer but we couldn't do anything. I was not even allowed to see him even with the lawyer that I engaged to help me out. The Nigerian embassy in China is not doing anything to help these people at all.Mrs Dora Uzoma
The person I have in China prison is my husband, Dike Jonathan Uzoma. He travelled in 2006 on a business trip. He has been going to China before the incident. He goes there to buy T-Shirt and brings home to sell. He was arrested in 2006 and I didn't hear from him till after two years of his arrest. So, since 2008, he has been calling once every month. I have four children for him but one is no more. Mrs Chukwuma Blessing
He's my brother-in-law. His name is Emeka James Chukwuma. He travelled to China in 2008. He imports goods such as shoes, bags and other leather materials. He was arrested in 2009. He was arrested because his travel documents expired and since then, he has been there suffering in prison. The last time I spoke with him was in September. He is 24 and not married. Ngozi Eze Okoye
The person there is my cousin, Onyebuchi Okeke. He travelled in 2008, got arrested in 2009 and we have not heard from him since then. He called the morning he was arrested and that was the last time we heard from him. He said his arrest was a set-up by some people. The security agents came to search his house and they found narcotics. He is 30.Stanley Akubue
He is my immediate younger brother, Chidozie Pius Akubue. He travelled on May 19, 2007 and he was arrested the same day at the airport. He had been going there to do business but this time around they said he ingested some hard drugs in his system and that was why he was arrested. He is in his late 30s and married with children. I came back from Malaysia because of this meeting with the Patriotic Citizens' Initiative. I have spoken with a woman official at the Nigeria embassy in China but she was not giving me any hope at all. She asked if I knew the kind of offence my brother committed but I told her that whatever offence he might have committed, we could still find a solution to that. I even tried to send money to my brother through her but she refused. I have been speaking with her but I don't know her name. It was my brother who gave me her number and asked me to talk to her. Each time I called her, she would scare me away.Mrs Helen Akubue
He is my husband. He has been calling but he had spent a year and four months in detention before he started calling us. Initially, they were not allowed to call but after a year and four months he was given the opportunity to call. Each time he called, we only spend 10 minutes and some seconds. He was a business man at Balogun market in Lagos Island who sold provisions and Chinese tea before he travelled to China. He told me that Chinese authorities keep on promising him that he would soon be released but nothing has been done till now. I have a five-year-old child for him. It has not been easy coping with the child without him but I thank God for everything. As soon as he travelled, I took over his business and I have been sustaining myself and the child from the business proceeds. I pay her school fees, house rent and other expenses. We have been making efforts to get him off the hook there, especially his brother who came down from Malaysia because of that. He has written the embassy and even engaged a lawyer.Mrs Charity Okoro
My husband, Mr Benedict Okoro is being detained in China. He travelled on April 5, 2009, and he was arrested the same day. He had been going to China before that day on business . He went there to buy electronics but according to what he told me, he said they were five in number and one of them was caught with Indian hemp, and they were all arrested. It was over eight months after his arrest before I heard from him. From what he told me, no narcotics was found on him, but one of them was found with narcotics and that was how five of them were arrested at the airport and sent to prison straight. I gave birth to a set of twins two months after he left. When I didn't hear from him, I even thought that he was dead until his call came after eight months that he left Nigeria. I cried so much. Since then, we have been speaking on phone every month. His condition there is very terrible and he told me that only people in Nigeria here could save them. There is little they could do on their own but, we in Nigeria here can help get them out. That's what he told me the last time we spoke.
And that is why we are organizing this program . I have four children and since he left, relations, friends, church members and well-wishers have been sustaining us. I'm a housewife and I don't do anything. So, we have been living at the mercy of church members, friends and relations. He sold all his goods and travelled with the money, which was over N2.5m, to buy more goods. When I asked him about the money, he said they stole it when they arrested him. I pray that God will touch the Chinese authorities to release them so they can come back to their families who are really suffering because of their absence. For instance, my son keeps asking me when his daddy would come back. Last week, he asked, 'Mummy, when is daddy coming back? Is he coming back this Christmas to buy clothes for us?' I just told him that his daddy would soon come back. So, you can imagine what we are going through.The legal
adviser's opinion
When Sunday Sun spoke to the legal adviser of the Patriotic Citizens Initiative, G.U Iloka, who also has a relation languishing in prison in China, he was visibly bitter. Aside his opinion on what the Nigerian government should do in the prevailing circumstance he reiterated the people's threat of possible 'reprisal attack' on Chinese residents in Nigeria if the 'detainees' were not tried and either sentenced or released. Excerpts:How do you feel about the plight of Nigerians in China?
Well, I feel so sad. I have acted for the organization for some time especially for the founder who has gone through the desert to go to Europe but at the end of the day, he came back and formed this group. It is very right for him to have formed this organization to save a lot of Nigerians, because for me, I don't see what is not in Nigeria that people go out for. I feel so bad that Nigerians who ordinarily should be princes and princesses are trapped in prisons in foreign lands. There is nothing there; they are suffering out of ignorance. In fact, I feel so bad that my people are suffering like this. One of my brothers is in prison in China. I think because of Nigeria's image abroad, if you travel with the Nigeria passport, you will be treated like a common criminal. So, you see Nigerians travelling with Ghanaian, Togolese and even Congolese passports. Imagine Congo having a better international image than Nigeria and we say we are the giant of Africa. I feel so bad about it.
What role do you think federal government can play in these matters?
When Prof Dora Akunyili was the minister of information, she tried this 'good people, great nation' image laundering campaign; but you see, if a child is bad, then the father is also bad because it is what you teach a child that he or she goes out to portray. If we treat our citizens well, why should they go out? If you teach a child how to fish, then he will almost live all his life eating but when you give him fish to eat, he will always come back to you when he is hungry. That is what is happening to us in this country. I think our government should go and rescue these people abroad. I understand that there is a provision for whosoever that travelled abroad and was deported. I think about $7,000 is to be given to such person(s) after proper psychological examination to determine the state of the person's mind to have embarked on such risky venture. The money is for such person to be rehabilitated and reintegrated into the society but I don't think this is the case. Niger Delta youths took up arms and at the end of the day, government granted them amnesty and sent some of them on training abroad so that when they come back, they will become better and responsible citizens. I think it is the responsibility of government to take over this situation. When a country's image is at stake, it behoves on government to rise up to the challenge.
It's not only in war because this is even more than a war situation. What I think government should do is to try and discourage people from travelling out of the country and then bring all these Nigerian citizens back, rehabilitate them, interview them and find out what their problems are and put them into the line so that they can fit into the society once more. What's the point of travelling abroad? As a lawyer, I don't even have an international passport and I don't intend to have one unless there is a need because I have everything and I am comfortable here. I don't even have time to say I am travelling abroad. If these Nigerians have the same training as I have; if they have been properly trained, they won't do that. They are people who don't know how to survive and they believe it is only by travelling abroad. Why are we even going to those countries? It is because they have reorgnized their societies. Our own is insecurity and hardship here and there and we say we are the giant of Africa. My question is: what is our height? Are we just the giant in size, population, money or in what? And people are suffering and dying? And they are killing Nigerians in Chinese prisons? They are taking their body parts like kidneys and livers and selling them. It's barbaric; I can't believe it. But Chinese citizens move freely on the streets of Lagos . Are we talking about the giant in the population? China has more population than we have. Why can't we manage ourselves?
What message would you like to send to the Chinese embassy in Nigeria?
The Chinese embassy in Nigeria should know that some of our citizens are not happy the way Nigerians in Chinese prisons are being treated. I don't know how many Chinese people in Nigerian prisons are being treated that way. Respect is reciprocal; they should respect our own citizens. We have our laws and under the international law, it is not just the laws of your own country that you consider, you have to also consider the laws from the country where the person is coming from. If he doesn't fit into your system; it's an excuse, you send him back to his government and let his government treat him. That's the way it should be.