TOP FUJI STAR, ATAWEWE RELEASES NEW ALBUM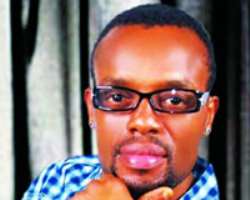 • Atawewe
By the time you're reading this story, the latest album of stylish and only dancehall Fuji star, Ambassador Sulaimon Adio popularly called Atawewe must have been released for sale in the market .The album titled, 'Public Figure' was released into the market on December 15 from the stable of Foursure Music Entertainment owned by him and is marketed by Alaba's top leading marketer, Golden Point investment.
The 13 track album is distributed worldwide.? Meanwhile the album listening party is schedule to hold on December 23by 10pm till dawn at Eldorado nite club, Ikoyi Lagos. The listening party is organized by the artise management Ola Media Concept( OMC) run by Ola Muhammed with media support from City people Entertainment, Acada magazine and Global excellence.
Atawewe who's currently on a musical tour in United State of America for his last world tour to wrap up the year 2011 is expected back in the country on December 21. When we called the artiste about the album title, he explained that Public Figure is an album where he dwelt on what is expected of our celebrities and leaders in the public as public figures and role models to younger generations.
He added that he decided to release the album this December because of his scheduled musical tour and to tidy up for the 2012 tour.