What Juliet Ibrahim Wants In Her Christmas Stocking(A Range Rover sport Evoque 2012)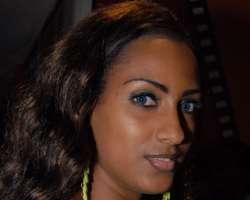 As we wish our readers Merry Christmas and a Happy New Year we will like our readers to take this opportunity to read what their various Ghanaian celebrities will be doing on Christmas as we have one on one questions and Answer interview with them.
NigeriaFilms.Com
What are you doing for Christmas this year?
Juliet Ibrahim
As usual I will be spending Christmas with my family and attending the Ghana movie awards on that day in expectation to pick up an award for the category in which I have been nominated.

NigeriaFilms.Com
What would you like to find in your Christmas stocking?
Juliet Ibrahim
A Range Rover sport Evoque 2012, lol unfortunately it can't fit into a stocking so I wouldn't mind a round trip first class ticket and shopping spree to Italy.

NigeriaFilms.Com
What's your favorite Christmas memory?
Juliet Ibrahim
Last year was my most memorable Christmas. I gave birth on the 17th to my son and we spent 2010 xmas together for the very first time.

NigeriaFilms.COM
What's your favorite festive song or carol?
Juliet IbrahimI used to like silent night the original version, now I like the version by Fritz our own Ghanaian musician.

NigeriaFilms.Com
What's the best or worst joke you've ever heard?
Juliet Ibrahim
Last Christmas someone stole my present. I've spent this year living in the past!
NigeriaFilms.Com
Who will be Number One in the Christmas chart (real or fantasy)?!
Juliet Ibrahim
Chris brown standing at my doorstep this xmas singing a carol to me.

NigeriaFilms.Com
What have been the highlights for you from 2012?
Juliet Ibrahim
Many blessings since 2011.

NigeriaFilms.COM
Any New Year's resolutions?
Juliet Ibrahim
To use my resources to put smiles on as many people's faces as possible, and to accomplish everything I outlined since 2010.
NigeriaFilms.COM
What is 2012 going to look like for you?
Juliet Ibrahim
It will be prosperous, blessed, good health with many more great things to happen.