FG, LABOUR MUST SEEK A MIDDLE GROUND ON FUEL SUBSIDY -ENGR ABBA-GANA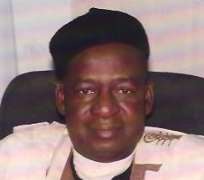 Engr. Gana
The fuel subsidy debate has divided Nigerians into two camps of combatants: the pro and anti- subsidy groups. While government, its foot soldiers and sympathisers insist that the subsidy has to be removed to save the economy from collapse, the organised labour, continue to squeal against the proposed removal as it argues that it would compound the economic trauma of most Nigerians.
Former minister of the Federal Capital Territory,  and the PDP chieftain, Engineer Mohammed Abba-Gana,  however, cautions government against outright removal of the subsidy. In his opinion, government and NLC can still discuss and agree on a tolerable  template of subsidy, pending the rehabilitation of existing refineries.
Excerpts:
You were one of those who campaigned for Dr. Goodluck Jonathan's emergence as president, but you have been silent after the election. Why ?
You know in the run up to the PDP primary, we talked, because those of us who were supporting Jonathan were doing so really  for the reason of fairness. You know there was this problem of zoning and so on. We said, right from day one  in 1998, 1999, the PDP decided on zoning, to create fairness.
That's why we ended up with President Obasanjo and Olu Falae, two Yoruba, in 1999, because the rest of the people, like in the  North, credible leaders  like  Adamu  Ciroma, like Shinkafi, like Bamanga Tukur - so many of them-most of the credible presidential aspirants in the North, they declined  and said we should leave it to the south- west;  that's fairness, because they said we had produced six or seven: one prime minister, several military head of state and civilian president.
So, zoning was created for fairness. That's what people forget about it.  Just because there is zoning, it is very unfair  to chase  away our then new president, an Ijaw man who happened to be president as a result of the death of Yar'Adua.  The Ijaws couldn't have had a taste of leadership and this is the first time they are having it.
So, we said it would be very unfair, even the rationale of zoning is to create fairness. That's why that time we talked a lot; just to tell people that  we aren't necessarily against  zoning, but the death of Yar'Adua actually , disrupted the zoning  arrangement because any death of head of state would change a lot of things. There is no way an head of state would die without some changes happening.
But now  since God has brought victory to Jonathan, we are being vindicated, of course, he appreciated it . Now, he has just been sworn in, has spent seven months, but we are waiting. We keep talking to him.
But  most Nigerians are worried that they cannot see the fresh air President Jonathan promised them; but rather,  the air seems much more polluted. He has  said we would pay more for fuel, toll tax is coming and  we are in a state of pervasive insecurity.
You know, the insecurity, certainly isn't his own making. Boko Haram isn't his own making; it came and most of the problems that we are now grappling with he didn't create them, or brought them. Situations arose; it is just like when there is rain, green grass come out. So, various  conditions and circumstances created these problems and I am sure he is very concerned about the situation. He has established two committees, one regarding the situation in the north-east  and the other, the crisis after the general elections.
These two committees have looked  at the problems, they have submitted their reports and a white paper is being  awaited . Right now, it is too early, we cannot pre-empt anything. When the white paper come, we shall see the government views and plans on how it wants  to implement the recommendations  of the two committees.
Are you comfortable with  the government pronouncement on  removal of fuel subsidy ?
Well, I am one of the PDP leaders and the Federal Government is formed by the PDP; I am  a disciplined and loyal party member  and I wouldn't like to, whether directly or indirectly undermine a government formed by my own party.
The situations is that, as things are now, I will just offer an advice. Unfortunately, the problem of fuel subsidy removal made so many people angry and so many very bitter and if there is so much anger and bitterness in the land, it isn't good, because people shouldn't act in  anger  and bitterness. Wherever there is bitterness and anger, Satan  will be there.
So, this is my concern, because you can almost feel the bitterness and the anger in the country  and this shouldn't be allowed  to continue like this, because it isn't good for anybody: for the government and the people.
I think because of the bitterness and the anger, so many people have thrown away the baby with the bath water. You see, the government has already made some statement  and they are very, very important statements. One is that they are going  to rehabilitate the refinery in Port Harcourt, Warri and Kaduna; they are bringing the manufacturers to do the thing, quickly, no question of giving it to somebody else.
They have also said that new refineries will be built in Kogi, Lagos and Bayelsa.
So what should be done is that government should be asked to formally  present these commitment and decisions to the stakeholders: the labour, the national assembly that this is our decision; that we are going to rehabilitate the existing ones, build new ones and of course, the Minister  of Petroleum, Diezani Madueke has said, between two or three years the fuel  importation will stop, because all our needs will be produced, locally.
These are good steps by the government  and since government is committed to building new refineries, and rehabilitate the existing ones and also promised that in about  two years time, fuel importation will stop - these are major decisions and major commitment by the government and we should ask the government to formally present these commitment.
The other thing is that  government  has said the existing subsidy is unaffordable, which they claim is aboutN1.5 trillion. But then, the labour movement has insisted that it shouldn't be removed. But in between, there is some gap; so, if N1.5 trillion is unsustainable, there must be a level which is sustainable, but nobody is talking about that. Labour should  also say, 'yes, we agree N1.5 trillion is sustainable, but let us break down.' They can look at where there is leakages, where there is wastages, or whatever it is, then come to an acceptable level.
If I get you right; the argument you are canvassing is, between the pro and the anti-subsidy groups,  there should be a middle ground, acceptable to the two sides.
Yes,  and just for another two or three years to retain it. You  know importation is  the major problem; if we aren't importing, there will be no problem. So, when we aren't importing, demurrage, transportation and others will not be there.  So what remains can be afforded, but for the next two  or three years before refineries are fully rehabilitated and new ones are constructed, we must agree on which level of subsidy is sustainable. Yes, N1.5 trillion isn't sustainable; the government is right on that .
Then, what level is sustainable?
Both government and other  stakeholders should agree to nominate: get neutral experts and technocrats in the industry to work out  what level of subsidy is really sustainable.  If we can get people, who are very conversant, very knowledgeable and they understand the operation of the petroleum industry, including financial experts and they work it out, they can tell the government that this 'level of subsidy, definitely is sustainable.' But because people are acting in anger, they have already thrown away the baby with the bathwater.
But if really we are in a democracy, why is it difficult for government to subject this policy to a referendum?
Well, this is a  small economic policy, it isn't forever. It is a matter of two three years. Once we are refining, this issue will die.
It is importation that is creating problem. But if government says it
is rehabilitating existing refineries and promised new ones, before three years we shouldn't shut down the country. If we shut down the country, there could be a lot of unintended consequences.
So, to avoid unintended consequences which will be unpleasant to everybody, government should make formal pronouncement on its commitment.  But nobody is talking about that.
It has been twenty years, since the federal  capital was relocated from  Lagos to Abuja. As a former  FCT Minister, how will you describe the journey, so far?
Well, the journey so far; gradually, improvement  are made. You know, building a federal capital isn't a short time method, it will take years to really build a whole capital  and most of the governmental infrastructures, like secretariat, other welfare, or social matters, like  schools, health facilities were put in place, so that residents can go to schools.
But there are still major issues, like the traffic in Abuja, like housing. When I was FCT Minister, actually I started the mass housing, because all over the world - you go to  London, Turkey, or Bombay, or Europe, people of all categories, get accommodation. When I went to United Kingdom  in 1971, with my wife, as British government Commonwealth fellow,  I  had a decent accommodation in London with my wife.
So, I felt that the accommodation in Abuja was just for the senior elite and that wasn't good enough. So, I met with the then President, Chief Olusegun  Obasanjo on this and he  accepted quickly that we better partner with the private sector to start mass housing and he allowed me to give lands, with some primary infrastructures to a lot of estate developers and they did a lot, so many houses of affordable type. But there was no continuity and housing has remain a problem.
But the traffic - if you are coming from Keffi to Abuja, or  Kaduna to Abuja, or from Lokoja to Abuja, it still remains nightmare.
Otherwise, apart from the traffic and the housing , and of course, water supply, other things are fairly okay-we have the recreational facilities, the Abuja gardens are improving and the children park, I was the one that did it and we started the millennium park , it wascompleted.  We also  got the national stadium built  and it is  so far the best we have in this country – at that time people were complaining that it was too expensive but we went ahead and built it.
So, generally, apart from the crisis of water supply and this is understandable and now they are doing something about it, we started it long ago and I am sure once the necessary facilities are put in place the water supply will be alright. So, traffic and the housing are the outstanding issues which I think must be handled.
The problem in this country is that everybody who can afford a car must ride a car; that's not the  situation in other places, but  this is so now because the public transport system isn't there. In London the train service is very regular.
But even the mass transit that El-Rufai put in place isn't there again; it is skeletal.
No, the mass transit, to be effective you must have rail based mass transit, not bus, or taxi. You know, it isn't easy. For example, in UK, or New York, you know the train service take  million of people in four hours, during morning rush hours, or evening after closing.
Actually, most people who live outside London, they leave  their cars there and join the train, even members of Parliament, I think members of Parliament in London come to the House of Commons on train; they do that, because it is reliable.
So, the challenge in Abuja is to have a mass transit, rail based system and then complement it by bus. The buses, how many people do they carry? For example, if you have mass transit connecting the cities to Abuja and the international airport, most people will prefer the train service. So,  you see there are people who don't need more than two cars but they put ten in the house. So, everybody drives!
This habit should really change;  because you can afford that car you don't need to buy it.
Unless the public transport system is put in place this wouldn't happen, because everybody drives because there is no reliable public transport system and the challenge for a city like Abuja, Kano, Kano, Ibadan is to have efficient, rail based mass transit; that's what is done all over the world. The rail system is also easier to maintain, because there is less pollution, because everything we do now must be environmentally friendly: the more cars, buses you have the more carbon emission  and this is also environmentally unfriendly because of the global warming.
Another problem is that Abuja has become an island, with  just one well organized, well planned city; that's not enough. So, everybody comes! From Enugu, Yola, Maiduguri, Calabar, they come to Abuja to stay, because  it is secure, more friendly. So for these reasons, it is important that we create more Abuja, everywhere.  We can afford it.
There is no reason why  every state capital, every local government headquarter  should be  built in such a way that it  will be attractive to the indigenes there, so that they can stay.
If your local government is well developed: there is reliable electricity, reliable transport, water supply, health service, you will like to stay there.  Nobody will be rushing to Abuja.  But as things are now it is  the only well planned city. So, it isn't enough to create just one beautiful city for a nation of over 160 million people.