QUOTE OF THE DAY:PRESIDENT JONATHAN HAS FAILED NIGERIANS-MOHAMMED FAWEHINMI,ELDEST CHILD OF CHIEF GANI FAWEHINMI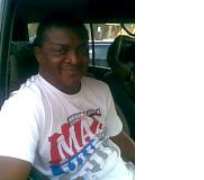 I would rate Jonathan's administration ten percent.He has embarrassed himself,I'm sorry to say it.He has failed Nigerians.
First,by his choice of ministers because I don't see any improvement,even in four years in all honesty.Diezani Allison Madueke is not competent to be the Minister of Petroleum,in terms of strategy(how the price of petroleum products can be reduced for an average man) to make it available and affordable.
All these removal of subsidy is a fraud,I'm sorry to say it.
Imagine a newspaper report saying that one million Nigerian students failed WAEC.That shows that Ruqayyat Ahmed Rufai should not be a minister,but a PA(personal assistant) to a Minister of State.
Imagine Prof.Barth Nnaji telling 160 million Nigerians to wait till 2014,that government can only provide 5,000 mega watts of power supply yearly.In fact,if it was during the military regime,I would have recommended that man be shot.That suggestion is a disgrace to his professorship.
We need more than 60,000 mega watts as Nigeria is highly populated now.Prof Nnaji is the worst minister we have ever had on earth.He is insensitive to the needs of Nigerians.
My take on the tenure elongation plot by the president is that it does not show that he is interested in serving Nigerians.In my own view,I have to listen to people like Festus Keyamo and Femi Falana because they are the people that have been in the struggle for long.For him to have suggested that,it shows that he has been corrupted by power and I don't have respect for him.
But I am happy that the National Assembly killed that bill as it didn't go anywhere and all those that suggested it are people that don't want the progress of Nigeria.One year is enough for him to effect everything,if he wants,rather than talking about vision 2020.In fact,he's not serious at all

Late Chief Gani Fawehinmi,SAN

PRESIDENT JONATHAN