NOLLYWOOD MADE ME - ANDY IKE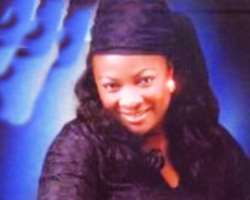 Ike Andy
Andy Ike is a multi-talented actress, movie costumier, producer and fashion designer. Whether by accident or design, she is also a politician. AdaMazi, as colleagues fondly call her in the make-believe industry, in a chat with Saturday Sun, went down memory lane to recall her humble beginnings. She discusses how she got into the movie industry, her childhood experiences and her latest project. The project involves discovering, training and grooming the young ones into different aspects of the film industry. Excerpts:
How did you kick off your career in Nollywood?
When I was a little girl, I used to sing in the choir. We used to act for the church as well. Even in school, I was in the dramatic society. I always loved to mimic people. Acting has always been there for me. Therefore, I started acting before it became a commercial issue. Even before Living in Bondage, I acted in Okpuru Anyanwu, a television drama series shot in Igbo language and it was shown basically on Eastern Nigerian TV stations. A man called Pastor John introduced me to the television. That was how it started. It wasn't everybody that knew about it. But after Living in Bondage, I had the opportunity to be auditioned in Onitsha for a movie entitled, Judgment. I actually didn't set out to go for the audition. I only escorted a friend to the venue, but somehow, I was auditioned and was as well given a role. I acted a part in the movie and I did it very well.
You took a break for a while, guess acting was too challenging for you?
No, it was not, because, after Judgment, I also featured in a few other movies in Onitsha, such as Obiora, Forbidden, before I came down to Lagos and joined the train; because acting in the East wasn't paying at all. That was when I did Shame. It was the first English movie I did. Then I did Battle of Muzanga. I coordinated the Eastern part of the production. We stopped shooting Igbo films. Then if you didn't know anybody, you were a-nobody. You will go for auditions from Monday to Monday, there would be no show. By the time I moved to Lagos, the Isoko people held sway in the film industry. The Igbo brought the money, but the Isoko did the casting. After we did Silent Night, Chico Ejiro now called me and told me we did not have enough crew in the industry. He suggested that since I knew much about fashion, I should join the crew. Everybody wanted to be an actor and there weren't many movies then.
Then you can audition for two weeks and rehearse for six months. Even at the end of the day, the movie would not be shot. So, when Chico suggested that I should go into make-up or costume section, I decided to go for costume. I became a costumier and the jobs were coming, but sometimes, I would dabble into acting. I was handling the two together. That is why you may not call me an A-list actress. But most of these A-list actresses passed through me. I helped some of them in getting their roles. I groomed some of them, as well. I left Nollywood for two years, just to answer a call to serve my home state. I was given an appointment as a member of a transition committee in my local government in Imo State. I am back to acting, though I dabble into costuming once in a while. Since I came back, I have been acting. You will not believe it. The jobs are coming here and there. I have done a couple of movies.
You are a graduate of Banking and Finance, why opting for acting rather than banking?
I would have been a designer, because I went to a fashion and designing school, though I studied Banking and Finance. I love fashion. I had a stint in modelling. Then I was slim and very pretty (Laugh). But acting turned out to be better for me and I was meeting many people. I was getting good things from acting, so I had to stick with it.
Would you say you are fashionable?
My style is being simple and wearing what fits the occasion; as well I'm not into loud colours or dressing, but I wear what I am comfortable in.
What inspirs you?
I am inspired by God; looking at His creation, and it baffles me when I think of why He thinks of me daily. Have you wondered how much air could cost? Have you been to the hospitals, at least see what God is doing for little me? I'm inspired by Him up there, that's why I want to do all I can to give back to the society as much as I can.
With the rate of scandals trailing most of Nollywood actresses, how do you manage to maintain a clean slate?
I have never been involved in any scandal. I can't even be involved in one. I keep a low profile. I cannot be scandalized. But for Nollywood, I wouldn't be where I am today. Now I can walk into a place and I will be recognized. I am enjoying the fame.
What are your plans for marriage?
Every woman must be in one, but I will not discuss it. It is just for me alone. Marriage is not something you dabble into. Marriage is for better or for worse. There are many women in marriages who want to come out of it. You see young girls who are not in it, but they pray to get into it. Marriage is not too sweet otherwise, those women who date men outside their marriages will not be doing it. Even the men will not be doing it as well.
Would you say the attitude of your female colleagues could be attributed to the crash of their marriages?
I don't know any of my colleagues whose marriage has broken up. I know many of them that are married. Most of them are separated from their spouses; it is not as if their marriages have broken up. I can decide to stay on my own for a while. But then, it happens everywhere. It is not only in the movie industry. It happens in the banking industry and even in your own industry. I know teachers who are still single. I know the ones who even got married and separated from their husbands and they are living alone with their kids. My career has nothing to do with it. When it's time, God will give me a man that will befit me. When God says it is time, He will give me one.
Any regrets about an unfulfilled dream or a step you took?
I am so happy. I like the way things are. I do not have any regret. For everything, there is a time. I am happy the way I am, even while in the industry, God has always been faithful.
What should I regret? God has given me a life with good health; I give all glory to Him.
You were in politics for a while, why politics?
I know the ladies are not given the chance, but we are not weak. When I was the transition committee chairman of my local government council in Imo State, I saw a lot of things that needed to be changed. Dividends of democracy do not get to the grassroots. You see people in power carrying bags and bags of money. But the empowerment that is supposed to get to the people in the rural communities does not get to them. I want to start from the grassroots. I want to make a change.
Between entertainment and politics, which would you forgo for the other?
It is not easy to leave your first love. The first cut is the deepest. Once in a while, I will still come and do what I love doing, which is acting. I have no intention of singing. But if at all I should sing, I will do gospel music. But I don't have any intention of going into music.
How was growing up like without your mother?
It was wonderful. I never knew my mother. She died when I was very little. I only know her through her pictures. But there was somebody who trained us up. I still refer to her as my mother because she treated me like her child. My father was strict. I told you we were members of the Assemblies of God Church. We were brought up in a strict Christian home.
Even when I lost my father, there was no money to take care of my academics. That was when I started fending for myself. There was nobody to care for me. I must confess things were so hard then. But I give glory to God for my life; I am a self-made person.
What are your recent pet-projects?
Talents should be encouraged and addressed; even the Bible makes us to know that the gift of man maketh way for him. And that is why I'm standing out to serve the society into maximizing their potentials. I want to launch a project that will define and give meaning to those young and budding talents in the streets, or even in the rural communities.