LONDON 2012: ERA OF JAMBOREE OVER -NOC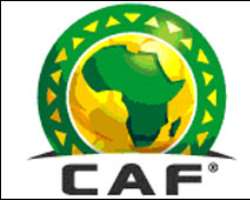 Sporting federations that look forward to every Commonwealth and Olympic Games can finally kiss such international fiestas a permanent goodbye and this is authoritative.
Secretary General of the Nigeria Olympic Committee, Tunde Popoola made this known on Tuesday while reacting to talks about Nigeria not going to make any impact at the London 2012 given the absence of the Nigeria Under-23 team, which failed to pick a ticket for the football event of the Games at the recently concluded CAF Under-23 Championship held in Morocco.
According to Popoola, football is Nigeria's nNo.1 spot but regrets that it has failed the nation severally when there are high expectations. 'I wonder why many Nigerians think that without football at the Olympics in London, Nigeria would not be making an impact. In fact, as things stand now, it would be difficult for many federations to just jump into plane and go to Olympic Games when Nigeria is not sure of the performances of the athletes.'
He recalled that in time past, Nigeria would travel to Games with a large number of contingent and return without medals all in the name of exposing the athletes. 'That time is gone and the athletes as well as their federations would need to work extra hard to be at either the Olympics or the Commonwealth Games.'The truth of the matter is that no African country save for South Africa has got the number of contingent to equal USA, Britain, France and some other European countries that compete in high medal sports like equestrian, swimming, fencing, archery, gymnastics just to mention a few.
'Look at a country like Jamaica, there is no Games, be it the Olympics or the Commonwealth that they don't make an impact. They don't compete in all the sport but the sprints, which is an eye catch anytime any day is their speciality. 'Once they claim the top spot in athletics, it seems in the eyes of the world that they have won the Games. Go and check her position on the medals table and you'll realize that they are not even top 10 at the end of the Games.'
The former Nigerian hockey star said the time had come for Nigeria to look inwards and take only sports that have medals potential and concentrate on them at the Games for maximum performance.'At the moment, no African contingent can compete favourably with the countries, I mentioned earlier because we don't have the facilities to develop several sports.
'There has to be a delibrate plan in our sporting agenda such that we have to tell ourselves the truth in the face.
There're strong areas of that we can work on that would us return us to our past glories,' he stated.