OLU MAINTAIN OPENS UP ON HIS RATHER COMPLICATED LOVE LIFE+HIS ROMANCE WITH SOCIETY LADY,EUNICE EFOLE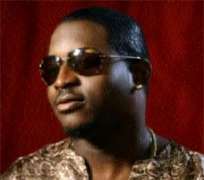 Edward Adegbulu popularly known as Olu Maintain, sang his way to the top of A-list acts in Nigeria when he released his celebratory track Yahoozee, and since then he has been a force to be reckoned with in the entertainment industry.
In a recent interview,Olu opened up on his rather complicated love life,explaining his relationship with society lady,Eunice Efole.
I am taking my time.I don't want to rush in and out of marriage.A lot of marriages are crashing because the couples didn't take their time.So,I am waiting patiently for God's right time which is always the best.And when the time is ripe,you will be the first to know.
Asked,a lot of people want to find out if you really dated Eunice Efole;he said Eunice Efole is my friend.That's all I can say here.And she is a good woman.
I cherished the strength of her character.She is a hardworking and strong woman.
But it's not all relationships that lead to marriage.Let's leave it at that