Kate Henshaw – Nuttal's Onga Brand Ambassador Deal Still Intact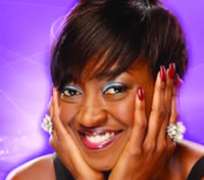 The 12 years old marriage of Nollywood's star actress, Kate Henshaw – Nuttal, which crumbled some months back, really came to some as a surprise, while others saw it coming but was not sure when it would.
When the news finally hit the media, many insiders and close associates of the Promasidor's Onga food seasoning ambassador were having a bleak of hope for the Cross River State actress retaining her present deal with the company that filled her back account with millions of naira.
The reason for this fear was not far-fetched. As NigeriaFilms.Com gathered, Kate got the juicy Onga ambassadorial deal with the influence of Rod, Kate's estranged hubby.
The fear among Kate's associates was if Rod would not because of his break up with Kate influence the cancellation of Kate's deal with Promasidor, the parent body of the Onga food seasoning brand.
Reports filtered some weeks ago that the Kate Henshaw's deal Onga seasoning brand was sitting on the fence. These generated some heated reactions among many fans and lovers of the dark skinned actress.
But NigeriaFilms.Com can exclusively report to you the true state of the matter concerning Kate Henshaw-Nuttal's deal with Promasidor.
According to a very reliable source close to the company, Promasidor has no plans now or in the nearest future to terminate the deal it has with Kate Henshaw – Nuttal because of the wonderful working relationship it has doing business with the Nollywood actress.
"The company does not have any plan to cancel its contract with Kate, she has been a wonderful person to work with, and it is rare to get her kind of person, who promotes a product well.
The company will never tamper with the present deal with her but would even extend it when it finally expires. She has been a blessing to the company. Her personal life will be respected and not be tampered with by the company," the source said.
Promasidor, a fast moving consumers goods (FMCG) broke into the Nigeria market in 1993 when it introduced the Cowbell milk sachet brand. The company has grown from producing that single product into producing products like Onga food seasoning, Milksi, Top tea, and many other products.
click the link below to go to...