Chuma's In Hospital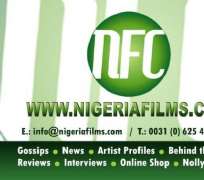 SECRETARY General of the Actors Guild of Nigeria, Chuma Onwudiwe, is in hospital. He checked himself in last week. To many of us, the news did not come as a surprise, what with all the wahala he's been through recently. In case you are not in the know, AGN president Segun Arinze reportedly sacrificed Chuma and Lolo, his Secretary and Treasurer when the Board of Trustees pressured him to form Government of National Unity (GNU). Chuma who was just recovering from the hassles of the Port Harcourt election, could not take the fresh news of his 'overthrow'.
He took ill. But T4T in a telephone chat with the fiery comedy actor, promised to take the fight to the appropriate quarters as soon as he is back on his feet again.
This looks like another June 12 struggle and we all hope it doesn't end like that.
Story by http://nollywoodgists.com