OPA WILLIAMS SINGS LULLABY FOR NITE OF A THOUSAND LAUGHS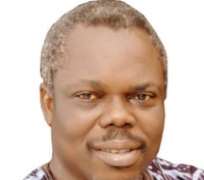 The founding father of stand-up comedy in Nigeria ,Opa williams has decided to stop the comedy show,Night of a thousand laughs.
Williams said comedians that started their own shows are trying to recreate Night of a thousand laughs which leads to recycling the same jokes and audience members that paid dearly for the show being shortchanged.He said he won't be part of the process .
Night of a thousand laughs was launched in 1995 and has served as an avenue for comedians like basketmouth , I go dye, julius agwu,Gordons and many more to launch their career .
The final editions will take place on 26th in Benin and January 1,2012 in Portharcourt.