Quote of the Day: Tinubu Lacks The Charisma To Be Yoruba Leader – Otunba Gani Adams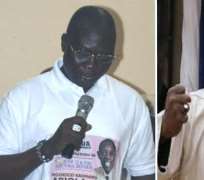 He is a socialite. Apart from that, he does not have the spiritual means. Awolowo did not spend money for people to follow him before they followed him blindly. Asiwaju Bola Tinubu does not have the spiritual means to be Yoruba leader.
You can't be a Yoruba leader to the extent that you can say go and give some one N500m because you want to capture a state. You don't buy peoples conscience to be a leader in Yoruba land. It's a matter of time. Awolowo did it without money.