Vivian Ejike's Silent Scandals out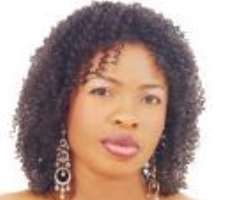 Leading female film maker and the honcho of Purple Pine Productions, Vivian Ejike, is now ready to hit the shelves again with her long awaited blockbuster, Silent Scandals.
The heart-wrenching flick, according to cerebral Ms. Ejike, would be released on VCD and DVD in the next couple of weeks in Nigeria, Europe, US and the rest of Africa.
While leading us into the synopsis of the big budget movie, Ejike revealed thus: "Jessy, a pretty, young and very successful but uptight lady struggles with life as a career woman and single mother to a wild and free-spirited teenage daughter.
Just as she learns to enjoy the new but fragile peace with her daughter who finally sobers up, a dark shadow rears its ugly head, threatening to destroy everything in its path. Jessy suddenly finds herself locked in the battle of her life…a silent battle against her daughter… for a common purpose. She must fight with everything she has, to protect the things that matter most to her.
Loyalties are tested and emotions are hurt, leaving everyone and everything shaken to the very root of their being and foundation."
Speaking further, pretty Ejike, who just returned from the UK, where she went to tidy up some movie-related deals, disclosed that Silent Scandals, was painstakingly shot with hi-tech production equipment and thoroughly manned by tested professionals within and outside Nigeria.
Aside writing, producing and financing the movie, Miss Ejike, with over 13 years experience in Nollywood, also screen played and designed the jackets and posters concepts, which many have been applauding..
The movie stars the best of Nollywood and Gollywood [Ghana movie industry] like Genevieve Nnaji, Majid Michel, Uche Jombo, Ebele Okaro and a host of others.
It was shot in choice locations in and around Lagos.
Amazingly, Silent Scandals had three nominations at the just concluded ZAFAA awards, in London.
Fans and movie buffs should be ready for the thrill of their lives as Vivian Ejike is poised to rewrite the story of movie making in Nigeria
Story by http://nollywoodgists.com