STAR ACTOR CUM POLITICIAN,ROTIMI MAKINDE'S MARRIAGE CRUMBLES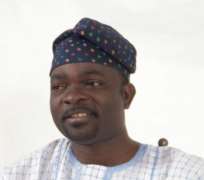 According to information available to us,Osun State House of Representatives member,Hon. Rotimi Makinde has parted ways with Bolaji his wife of long standing.
Sources revealed that the trouble between the couple has been an issue that has been running for a while now before it eventually culminated into a full fiasco.
Bolaji is the woman who has always been known with Rotimi and is the mother of his children.Since the rumour first hit town about the separation,a lot of questions have trailed the reason behind Rotimi's decision to dump the woman who has always stood behind him like a Rock of Gilbratar.While it cannot be confirmed,some people are saying it might not be unconnected to family squabble that may have reared its head since Rotimi's exalted election as an Honourable Member of the Federal House of Representative and the avant garde life style he has lived since then.
Reacting to the story when Sanya Ojo,Rotimi's media aide was contacted,he said it was indeed true that the Honourable has dumped his wife.
According to him both negative and positive things happen in people's life and that the women being talked about is the mother of Makinde's children but the actor cum politician is not yet ready to talk about the issue.
His media aide Sanya Ojo however promised to address the media on the issue when the time is ripe.