People Democratic Party set to expel Gov. Sylva…If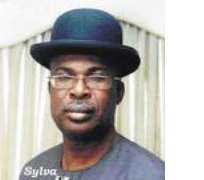 Huhuonline.com understands that the People Democratic Party (PDP) may be forced to wield its big stick against Timipre Marlon Sylva, if he makes good his promise to open his campaign office, Wednesday, under the party's platform. To this end, top hierarchy
of the ruling party has finalized plans to expel the embattled governor, if he does not respect its decision on the Baylesa state gubernatorial election.
Despite being disqualified from contesting the Bayelsa state gubernatorial elections under the platform of the PDP, embattled governor of Bayelsa state, Timipre Sylva is set to flag off his bid to return as governor with the opening of his campaign office in Yenagoa.
Our check reveals that Governor Sylva insists that he remains the PDP gubernatorial aspirant due to the provisional clearance issued to him. However, Prof Akali, National Publicity Secretary of the PDP, stated that no aspirant can or should use a provisional certificate as a basis for unilaterally declaring himself or herself as a candidate of Peoples' Democratic Party for the gubernatorial elections in Bayelsa State.
According to a top PDP source, who did not want his name in print, "Governor Sylva is still a member of our party, but there must be party discipline and as one of the party leaders in Bayelsa state, he is aware of this".
"However, if he dares to defy the party by continuously parading himself as PDP gubernatorial aspirant and open his campaign office under the party's platform on Wednesday, the party will expel him ".