OJUKWU, MOSES, AND THE QUEST FOR A JOSHUA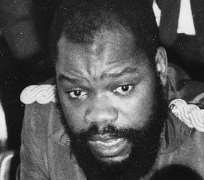 I have had my belly full of war. I will always fight for the welfare of the Igbo, though this time around on the table of dialogue. As a people who lost a war, we, the Igbo elite, owe the Igbo the responsibility of leading them out of their defeat trauma, out of the siege mentality they have developed over the years. At Aburi, I stated the Igbo case and I will continue to do so wherever necessary. ~~ Dim Chukwuemeka Odumegwu-Ojukwu, in his autobiography, "Because I am involved."
As a passionate student of leadership – especially biblical leadership, I found it very interesting to notice that the life and leadership of OJUKWU draws an astonishing similarity to that of Moses, who was the greatest Old Testament prophet and leader of the Israelites. Over years, I have had the opportunity to read a few good books written on Nigeria-Biafra war including the most famous, the biography of OJUKWU, "Because I am involved." I have also had the unique opportunities to listen to oral history from my elders - apart from the stories narrated to me by my father and one of my older brothers, now late, who actually joined the army to fight alongside Biafra because of his love for Dim Chukwuemeka Odumegwu-Ojukwu. Ikemba was his idol.
In my recent condolence message, I referred to OJUKWU as the messiah and off course an irreplaceable Igbo leader. Since then, I have received a couple feedbacks and comments cautioning me about the use of the word "Messiah." First, let me say that those of you who complained about the use of the word "Messiah" to refer to OJUKWU are biblical ignorant. The word "Messiah" is not only used of the Lord Jesus Christ, but of any leader who is a deliverer of people from tyranny, oppression, injustice, poverty, bondage, slavery, Satan, sin, and self. The Old Testament prophet and leader, Moses was a type of Messiah for the Israelites. Moses was called a deliverer many times in the Bible.
Second, the word "Messiah," is also term used of the priests who were anointed with the holy oil, particularly the high priests (see Leviticus 4:3, 5, 16). The prophets were clearly called the "Messiah," (see Psalm 105:15). Also, kings in Israel were described as "Messiah." However, "Messiah" is also used mostly in reference to of Jesus 'The Christ,' – meaning the "Anointed One." Yes, Jesus was born to save mankind from Satan, Sin and Self. He was a deliver, messiah and savior. Above all, Jesus Christ was the Son of God – He was God incarnate – John 10:30.
So my friends do not be dumfounded when I make reference to OJUKWU as the Messiah of Ndi-igbo. Without him and his courageous intervention, Ndi-igbo would have been enslaved or completely decimated in Nigeria. His intervention saved Ndi-Igbo from orchestrated international conspiracy to exterminate the Igbos from Nigeria. By waging the war against Nigeria, and against shameless Britain, USSR, Egypt and most Arab countries, OJUKWU showed courage, decisiveness and visionary leadership as a mere mortal without much support from international community. After all, OJUKWU was very young at the time – about 29 years of age and he did not receive much support either from Igbo elders, because they presumed he was over ambitious and arrogant.
History is what it is. I have always said that history is fascinating and always has unique ways of repeating itself. Really the history of humanity is the story of God. History has both facts and truths. We must have Godly wisdom to discern the truth. Late DIM OJUKWU was fighting for his Jerusalem and that is the truth. And so, the life and leadership of Ojuwku draws that kind of astonishing similarity with that of the biblical Moses, who was called by God to deliver the children of Israel from the oppressive regime of Pharaoh and orchestrated policy to exterminate the Israelites from Egypt.
Moses was born during the oppression of the Israelites in Egypt (Exodus 2:2). King Pharaoh launched an official policy of oppression against the Israelites because of their population growth, progress and wealth. When the oppression failed to curb the population growth, he announced the new policy (death decree) – "Every boy that's born to the Hebrew woman shall be thrown into the Nile (Exodus 1:22). Moses was born just during that time. Moses mother acted to protect the baby Moses from Pharaoh's death decree. When baby Moses could no longer be hidden, the mother constructed an art like a basket. She placed the baby Moses in the basket at the bank of Nile, while her sister stood watch over the basket to see what will happen to the baby. When pharaoh's daughter came to swim at the river, she found the ark, opened it, and recognized the child as a Hebrew child. Rather than killing the child as her father had commanded, she showed compassion on the child. In a nutshell, Pharaoh's daughter ended up adopting the child and hired Moses mother to nurse the baby Moses until after the adopting process, then the baby was delivered to the princess at the King's palace.
Moses was brought up brought up in Pharaoh's house (Exodus 2:: 5-10); and educated at the best universities of Egypt as a prince. Moses grew in up the Palace and received the best education the world can offer then. But, he was not a happy child. He grew up to witness the oppression and maltreatment of his people. Moses responded to the act of oppression against his people by killing an Egyptian. When the news spread, Moses fled from Egypt to Midian, the land of his own people and ended up living at the house of Jethro, a Midianite priest. While tendering his father's in-law sheep, Moses saw a burning bush that was not consumed. When he approached to look at the burning bush, a voice thundered from heaven and called him to his life's assignment - to go to Pharaoh in Egypt and bring out my people from bondage, slavery and oppression.
Likewise, OJUKWU was born during the time of colonialism and British rule in Nigeria. He grew up to witness colonialism injustice, political, and military instability of the 1960's. OJUKWU's parents did similar thing but differently. OJUKWU was born into one of the richest families in Nigeria. To protect him from the racist policies and colonial treatment of the day, OJUKWU's parents sent him off to England at the age of 12. Ojuwku completed his high school and went to study at Epson College and later Oxford University, England, where he received first class honors in history and Political Science. After studies at Oxford, OJUKWU returned to Nigeria in 1956 and joined the army. Even that was quite humbling. He spoke Queens English and spoke with Oxford accent, and had a good grasp of world history and international politics more than his contemporaries in Nigeria of that time. He was elite and could have attained any heights in government by compromising and cheapening and looking out for himself and his family alone, but he chose to challenge the status quo, injustice, racist and vicious policies of the Nigerian State backed up by the British colonialists. He stood firmly for what he believed and did not waiver or compromise. Great leaders are always born during time of adversity and oppression.
In 1960, Nigeria received her independence from Britain. The nationalist leaders established the parliamentary system of government, in which Sir Abubakar Tafawa Belwa became the first Prime Minister of Nigeria and Dr. Nnamdi Azkike, the first indigenous governor general of Nigeria. That arrangement did not last before tribal politics and religious sentiments led to the truncation of the parliamentary system. The first Nigerian military coup was orchestrated in January 1966 led by Major Nzeogwu, an Igbo man with Northern and Southwest military officers involved in the coup. The coup led to the assassination of Sir Abubaka Tafawa Belwa, Nigeria's First Prime Minister and respected Northern leader.
Major Agui Ironsi became the military head of State, and took over the leadership of the country as first Military head of State. Odumegwu-Ojukwu, who was then Lieutenant Colonel and Military Governor of Eastern Region, remained loyal to the Supreme Commander of the Nigerian Armed Forces. However, the assassination of Tafawa Belewa led to the horrendous pogrom against innocent easterners living in the Northern states in which over 300,000 Ibos were massacred. For months there were riots, violence and anti-Ironsi demonstrations and killing of Igbos in the North raged. In July 1966, a group of Northern military officers, led by Theophilus Danjuma and others organized a coup in which General Aguiyi-Ironsi and others were killed in Ibadan. They revenged against the killing of Sir Abubaka Tafawa Belewa. Colonel Yakubu Gowon, a junior military officer became Military head of State. In the whole entire crisis, Lt.Col Odumegwu-Ojukwu remained loyal to the Federal army and actually sought peace with Yakubu Gowon and Northern leaders.
OJUKWU did not plan or involve in any coup. But suddenly, his life was thrust into saving the Igbos from orchestrated genocide and ethnic cleansing and extermination of Igbos in the North. Riots and violence erupted in the North and pogrom of Igbos in the Northern states intensified. Women and children were being slaughtered like chickens and transported in cargo Lorries to the East. Lt. Colonel Ojukwu on his part, did all he could to stop further killings of Igbos in the North but without success. When negotiations and peace accord failed at Aburi, Ghana in May 1967, Gowon stubbornly divides Nigeria into 12 states without due consultations from the Military Governors. Ojuwku, who was then the military commander and head of the Eastern region refused to take orders from a junior military officer, Col. Yakubu Gowon, even though he was appointed to head the country after the assassination of Ironsi. When the pogrom against Igbos continued in the North without intervention of the Federal Government and failure of Aburi peace negotiations, OJUKWU as the Military Governor of Eastern Region had no other option than to secede from Nigeria by declaring the Republic of Biafra in May 1967. The Nigerian army invades Eastern region in July 1967 and Biafra had to fight to defend itself from such aggression and invasion. The events of that turbulent period 1965-1967 led to the political crisis, political instability, tribal and religious killings, military coups and counter coups, that led to unforgettable genocidal civil war of 1967-70 that decimated more than three million lives and left so much bitterness, anger and hatred among the major tribes of Nigeria.
Today, people who blame OJUKWU for seceding or waging the war against a terrorist state called Nigeria are traitors and cowards. Ojuwku did the right thing. The massacres perpetrated against Ndi-igbo in Northern Nigeria bestowed a righteous anger and provided OJUKWU the moral platform for secession. No courageous human being with his experience and resources would stand aloof and watch such atrocities against his own people. Even Jesus Christ would not stand and watch God's children being butchered like chicken without intervention and fighting back.
I believe that OJUKWU was born, called, commissioned and shoved into the saga and sordid history of Nigeria. A true leader is "one who is called by God, people or circumstances and who possessed the character and who effectively motivates, mobilizes resources and directs people toward the fulfillment of a joint embraced vision from God." The call to leadership comes primarily in three ways – first by God, second by people and third by circumstances.
Whether it is the call of Noah (Genesis 5), Abraham (Genesis 12:1-3), Joseph (Genesis 37), Moses (Exodus 3), Joshua (Joshua 1:6-9), Deborah the prophetess (Judges 4), Gideon (Judges 6), Ruth (Ruth 2), Nehemiah (Nehemiah 1-2), Esther (Esther 2), Samuel (1 Samuel 3), David (1 Samuel 16), Isaiah (Isa. 6), Jeremiah (Jer. 1) Ezekiel (Ezek. 2), Daniel (Dan. 1-2), Paul (Acts 9), Jesus Christ Matthew 2), Nelson Mandela, Martin Luther King Jr or Ojukwu – the call must come from God, or from people or by difficult circumstances and it must be a call to deliver God's people from injustice, tyranny and oppression for it to be truly legendary and great.
Like Moses, Ojukwu was not a perfect leader. He may have made some mistakes; after all he was a human being not God. He was like any other great leader. Moses was not a perfect human being – he was an angry, hot tempered and a murderer, however, Exodus 17:8-13 teaches that Moses was faithful in the execution of his leadership responsibilities. Numbers 12: 1-16, shows Moses to be meek, a leader of integrity who fulfilled the duties of his office despite opposition from members of his own family and people. Great leaders are not perfect people, but they are always passionate to the mission, loyal to their leadership responsibility and faithful to the group they serve.
OJUKWU was heroic and a visionary leader, a true nationalist and a patriot, whose vision was far sighted than most of his contemporaries. He was a consummate leader, and a quintessential leader. Despite his rich family background, he was humble to join the army as a recruit and risk his life for the downtrodden. His vision and courageous leadership laid the foundation for national unity and the rich history and heritage Nigeria enjoys today.
The manner, method, and strategy that OJUKWU employed to fight the war against injustice and atrocities may have been different from the powerful oratory skills of Martin Luther King Jr., who that freed an entire nation from hate, bigotry and self-destruction, or the miraculous powers of Moses, however, the goal was the same - to save his people from genocide and extermination – same thing would happened to the Jews – if the United States had not intervened to stop the Hitler and his conspirators.
If I had any reservation about Ikemba of Nnewi, will be his inability to mentor and install a successor, when he returned from exile in 1982 following the pardon granted him by former Nigeria president, Alhaji Shehu Shagari. OJUKWU should have stayed away from politics and rather begin a search for a successor to carry on his vision for Ndi-igbo. Courageous and great leaders know when to recruit and train a Joshua who can take over the mantle of leadership and carry on with the vision. Personally, I do not believe that Chief Uwazuruike of MASSOB is the Joshua. The charismatic young man, Chief Chekwas Okorie was lining up for the mantle until he insulted his idol and mentor, and his political future ebbed.
Ndi-igbo are in dire need a Joshua. After the death of the great Jewish leader Moses, Joshua, his protégé was publically chosen to take over as the leader of the Israelites. Then Moses laid his hands on Joshua before all the assembly of Israel and before the High Priest Eleazer and commissioned Joshua as the LORD instructed. The whole Israel listened to Joshua and obeyed him like Moses. Even though, Joshua was overwhelmed with the enormity of the task of taking more than three million Israelites into the fortified cities of Canaan, a land flowing with milk and honey, God commanded Joshua to be strong and courageous because he will lead the children of Israel into the land of Canaan. God spoke to Joshua, "Be strong and courageous, because you will lead these people to inherit the land I swore to their forefathers to give them. Be strong and very courageous…Have I not commanded you? Be strong and courageous. Do not be terrified; do not be discouraged, for the LORD your God will be with you wherever you go" (Joshua 1:6, 9). God promised to give the Israelites victory despite the overwhelming odds against them. In Deuteronomy 31:7-8, "Moses summoned Joshua and said to him in the presence of all Israel, "Be strong and courageous, for you must go with this people into he land that the LORD swore to their fore-fathers to give them, and you must divide it among them as their inheritance. The LORD himself goes before you and will be with you; he will never leave you nor forsake you. Do not be afraid; do not be discouraged." Joshua conquered the Land of Canaan and brought the Israelites into the Land flowing with milk and honey.
With the passing of OJUKWU into glory, Ndi-Igbo are orphaned. Ndi-Igbo have no Joshua to take the people into their Promised Land. The leaders we have in Igboland today are profligate, traitors, saboteurs, and cowards - leaders who are after their own selfish interests more than the welfare of Ndi-Igbo. That's the dilemma of Ndi-igbo today. May OJUKWU's vision never die and may his soul continue to rest in perfect peace! Amen.
** Dr. C. Kingston Ekeke is a theologian, author, consultant and leadership scholar. He is the president of Leadership Wisdom Institute.
Disclaimer:

"The views/contents expressed in this article are the sole responsibility of

thewillnigeria.com

and do not necessarily reflect those of The Nigerian Voice. The Nigerian Voice will not be responsible or liable for any inaccurate or incorrect statements contained in this article."
Articles by thewillnigeria.com