I want people to pirate my works –Mayowa Adenrele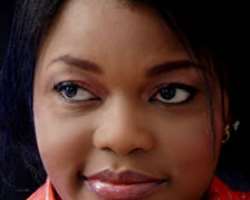 Gospel music has come of age in Nigeria following the upsurge of pentecostal churches and Christians who love music people no longer find it boring. With renowned gospel musicians in the country like Sammie Okposo, Keffi among others, more Nigerians now appreciate gospel music. One of the acts in this genre is gospel diva, Mayowa Adenrele popularly known as Xana whose music is enjoying air play on radio stations in the country. The artiste believes that her songs encourage people to believe that God is good to mankind because she has experienced Him in her life.
Mayowa who hails from Ile-Ife in Osun State is not perturbed about activities of pirates. She believes they help her music to get to different parts of the country. When people need her services, she would be the one to be called and not the pirates. In a recent chat with Daily Sun, Mayowa spoke on how she became a musician, her role models, challenges, inspiration. Kind of music among others.
Biography
I am Mayowa Adenrele and I hail from Ile-Ife in Osun State. I attended Adefuja Primary School and Estate Grammar School both in Ilupeju, Lagos State. I latter obtained my Higher National Diploma in Mass Communication from Moshood Abiola Polytechnic, Ogun State. I also bagged a Post Graduate Diploma (PGD) in Management from the Lagos State University.
Becoming a musician
When I was 10 years old, I used to attend choir practice with my mother who was the lead singer in her church as I would sit down and watch them sing. I was always inspired to sing whenever I saw my mother sing in the church. The choirmaster discovered that I could sing and gave me the opportunity to sing alongside other members of the choir. I didn't really discover my potentials until I joined the Fountain of Life Church, Ilupeju where I joined the choir to sing praise and worship songs. Later I began to sing solo songs and learnt about the rudiments of music. Thereafter, people began to invite me to sing during their wedding ceremonies or birthday ceremonies. In 2004, I established a band called Spring Music and we usually perform in concerts and churches. I started singing professionally six years ago. I believe that my debut album will launch me into limelight and help to express myself in a way that people would like and appreciate.
Albums released
My debut album is entitled Ma Polongo and it is a seven-track music. The inspiration for Ma Polongo was as a result of God's goodness and I want the whole world to know that the only thing God can do to anybody in life is to be good to him or her. God is good and I want to express and testify in my songs. The album has seven tracks namely O Dun Gan, He Reigns, Halle Fuji, Alleh, Eternal God, Take Praise and Polongo. It has a feel of Highlife, Fuji and Hiphop,
Messages
The message in track six Eternal God, says one can trace everything, including a baby in the womb, one can even trace darkness to light but you can't trace God and that is why He is called God, He is awesome and man cannot comprehend Him. My hit track Ma Palongo, is a reflection of my experience with God and I want people to know that God is good because I have experienced it.
Inspiration
God is the source of my inspiration. The inspiration for my songs comes whenever I am on my knees praying. Each time I have a course to kneel down to pray or when I start to sing and worship God, He usually gives a song or a message and after the prayer session, I would put it down and develop it.
My music
My kind of music is Highlife because I like to make people dance and happy whenever I sing. I also sing Fuji music which makes people dance.
Impact of my songs
I have received phone calls from children and adults who appreciate my music. Some parents do tell me that their children like to listen to my songs. This is why it is being played on radio stations and people usually request that they want my songs to be played on air.
Target audience
My target audience is both the youths and adults. It is for people who can sing and dance.
Challenges
As a musician who is new in the industry, I have faced a lot of people who call themselves managers but they are not ready to work. They request for money to be able to work and after receiving the money, they always end up not doing anything. Some people told me that my songs would be stolen by pirates but I feel that if they steal my songs, they are helping me to propagate the music. Another challenge I faced was in my dealings with the media.
Role models
My role model is the late Pastor Bimbo Odukoya. She was energetic, bold, expressive and confident clergy. I'm also fascinated by Juanita Bynum because of her style of singing. Pastor Taiwo Odukoya used to feed me with the word of God and it has helped me greatly in my music.
Piracy
Piracy has not helped the industry to grow. As for me, I want people to pirate my work because they would only help me get my music to various places. But when it comes for performances, I am sure I'm the one that people would call and not the pirates because I am the one that owns and sang the song.
Gospel music in Nigeria
Gospel music is coming up well in Nigeria. With notable gospel musicians like Sammie Okposo, Buchy, Keffi among others, people now reckon with gospel music in the country not just about secular music. In the past, people saw gospel music as boring but it is not. People now appreciate the importance of gospel music because it serves as a source of inspiration and make them to find-tune their lives with God.
Story by http://nollywoodgists.com