JEGA'S WISE COUNSEL ON COUNCIL POLLS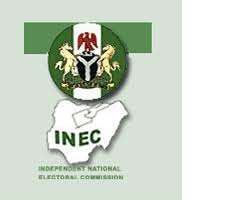 The Chairman of the Independent National Electoral Commission (INEC), Prof. Attahiru Jega, recently lent his weight to the bid to make all state governors conduct polls to elect leaders for local councils.
The electoral boss decried the usage of caretaker committees to run local government administrations by some state governors, and advised all states to hold duly certified elections to enable the people choose leaders to administer councils.
We commend Jega for weighing in on the effort to stop administration of councils by unelected persons. He truly echoed the minds of Nigerians, even though he spoke against the backdrop of undue influence of governors on the operations of State Independent Electoral Commissions (SIEC).
We have on numerous occasions condemned the use of non-elected persons in the running of councils. This has been the bane of effective administration of this tier of government, making them unduly tied to the apronstrings of state governments. The result of this unhealthy subjugation of councils to state authorities is that their funds and functions are crudely manipulated by the governors to their own advantage. This leaves local governments chronically under-funded and unable to perform the grave responsibilities devolved to them in the Constitution. This has been the problem of governance at the grassroots in Nigeria; yet, this is a time that Nigeria needs strong local governments to bring development closer to the people.
As Jega has advised, there is need for a change. Let elections be held into all councils. The Nigerian Constitution should be amended to stop the meddling with council functions and finances by the states. But then, the people must be careful to elect responsible, well-educated and visionary persons to run the councils. The era of irresponsible, professional-politician council chairmen who only come to their offices to share council allocations should be brought to an end. Candidates who can meet the people's yearnings for development should be put in charge.
However, as welcome as Jega's charge is, he is not empowered to make governors hold council elections. He only spoke as a concerned Nigerian as many others have done before him. Nigerians need to demonstrate strong resolve to stop the ding-dong between states and local councils and stop the operation of councils as appendages of the states. Local governments need to have direct access to funds appropriated to them, and independence in their activities. This is why the electorate must be careful to elect credible persons into council positions.
Since government is thinking of amending the constitution, let provisions be made for councils to enjoy higher levels of independence in funding and their activities. The State Local Government Joint Accounts should be abolished to provide for direct funding of councils.
Since many of the shortcomings of councils are a direct result of their emasculation by the states, they will no longer have excuses for non-performance when they are directly funded and monitored to ensure that they remain on track. Their functions, although already outlined in the constitution, should be properly delineated to remove all ambiguities.
Since caretaker committees cannot but be partisan since they are constituted by state governors, let council elections be conducted in all states as due to elect responsible persons to deliver quality service to the people. This issue is so important that it must go beyond Jega. The INEC boss should forward proposals to the Presidency and the National Assembly to give his timely counsel the required legal muscle.