E.X.P.O.S.E.D: ANOTHER AWAITING BABYMAMA FOR 2FACE IDIBIA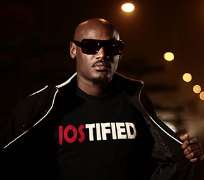 Having kids with different women definitely affected me. But all in all, people will talk, others will criticize, while some will rejoice at their fellow man's misfortune because that's how human beings are. But I was really affected. Would I have been bigger is if it hadn't happened? That I don't know. Maybe all those things happened to prevent me from doing something worse. Polygamy was never part of my plan. Everybody has their plans and mine was never to be polygamous. But I would have done the same thing again, which is to accept the children. I love mychildren" .
These are the words of Innocent Ujah Idibia popularly known as 2face. Everyone thought he had finally learnt his lesson, albeit the hard way from his experiences with women but the reverse is the case.
The African Queen crooner is in the news again as we gathered he's involved in a guarded romance with Queen Ure, the estranged wife of fellow musician, Emmanuel Okosie also known as Soul E.
Though it is not clear when it started- the guarded romance is said to have been on for a while.
Informants divulged that 2face infrequent visits to the Omole, Lagos abode of Ure is listed as one of the cover for the low profile romance.
According to a source 2face is just having casual fun, though the lady prefers something more serious.
Informants are of the opinion that the chances of 'something serious' coming to play in the shrouded romance is almost absolutely nil, except of course the irregular phenomenon of 'unexpected' factor in such affairs come into play and change the shape of things.
The allure of fame and means of trying to make head way in the entertainment industry, that resulted in her short lived marriage to Soul E are said to be some of the ingredients that sparked off the affair between 2face and Ure.
In a recent chat with a celebrity blog, Queen Ure, was quoted: " I have always been in love with Tuface; this, I can't deny. I love him and I am crazy about him,"
Asked if she intended to have a baby for him, she replied: "I think that's too early for now. But, the fact remains that I love him."
"The notion that my affairs are motivated by a desire to be famous are very wrong perceptions. On the contrary, I think I'm quite the opposite.
"I would have long gotten into music myself, if I wanted fame because I'm good at it. I do not have any hidden agenda. My saying I love Tuface is because I do. That's all there is to it. Who will choose to be controversial? I wouldn't," she added.

Tuface and Ure

SOUL E AND QUEEN URE