AGN COMMENCES NOLLYWOOD MEGA CITY PROJCET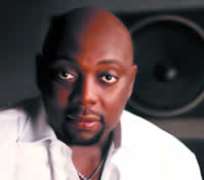 • Arinze
For doubting Thomases who may think that nothing good can come out of Actors Guild of Nigeria, they have to brace up to the fact that the proposed Nollywood City project have commenced. This much was revealed by Chief Mike Audu, CEO, Adiku Global International at a dinner on Wednesday at Protea Hotel, Victoria Island to a selected audience of stakeholders of the industry.
Audu said: 'We are bringing Nollywood to international level. We have not reaped 25 percent of what Nollywood has offered. Nollywood city is all about Nigeria. Let us come together as one to make Nollywood City a home for all. The streets of Nollywood City would be named after actors, even their children will benefit from it.
we would give five percent to all actors and actresses who would be among the first 1,000 people to purchase a building. We have already acquired 324 hectres of land in Kusaki, Abuja for the project. Together with my partners, you would see the seventh wonder on Nigerian soil.'
Also speaking at the event, a representative of AYESA, a Spanish construction company, Elisa Orellana added that their company which has been operating world class construction for the past 20 years is poised to build a city that is compactible with Hollywood.
Chairman, Board of Trustees, AGN, Prince Ifeanyi Dike said, ' Audu's vision is to have a city where all actors would have a home like Hollywood. All actors can benefit from this project as well as marketers, directors, producers, and the general public. It is like an insurance for every actor.'
Audu further boasted that the City among other things,would have a free medical service, 24 hour service of electricity and a new type of technology that would guarantee adequate security round the clock for the 15,000 housing unit.