FALLY IPUPA/CAPITAL F.E.M.I FIGHT OVER GHANAIAN ACTRESS NADIA BUARI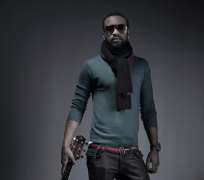 This certainly might not be the best of times for the likes of Capital Femi,an artiste with Kennis Music and international Sukus singer Fally Pupa as both artistes are at daggers drawn over who has more right to love fair skinned and beautiful Ghana actress Nadia Buari.
Information from the grapevine has it on good authority that both artistes don't see eye to eye again as they are involved in personality clash over who should date the talented actress from President Atta Mills country.
Only recently friends of Femi and Fally Pupa have gone public over their principal's love interest in the actress and how the other side is trying to spoil a good love interest that is gradually building up.
For now however,only Nadia can authoritatively come out to say who actually owns her heart as the battle between Femi and Fally Pupa gathers momentum.