WHAT PUTS YOU OFF IN RELATIONSHIP?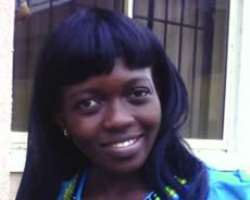 •Awolusi
What attracts a man to a woman differs individually. Likewise, what puts people off in a relationship off differs as well. Saturday Sun went to town to ask people what puts them off in a relationship. Below are their responses.
Leonard Junior
What turns me off in a relationship is when the lady is too forward. Secondly, if she doesn't talk politely and lacks respect for people including me, I could get angry and call off the relationship.
Onwudiwe Gerald
When God created Man, He later realised that Man needs a companion that would kill his loneliness. Relationship in a nutshell is companionship. However, good relationship is hard to get these days. A situation where my girlfriend is putting unnecessary pressure on me gives me reason for doubt.
Women love money, that is why I have been praying to God to give me enough money that will sustain my relationship. Women are easily influenced these days. And I wouldn't tolerate my woman flirting around. If I discover such, the relationship is over.
However, I do not believe it is easy to put off a long standing relationship, because to err is human and to forgive is divine. If God can forgive us our transpasses, who are I not to forgive her? But she has to show true repeatance to maintain my love.
Shina Asaruwa
The major thing that breaks up a relationship is money. It is bad when you discover that the woman you are dating is more interested in your money than loving you passionately. And when she gives flimsy excuses for her absence when you need her, it is obvious that another man is in her life. Moreso, when she denies you sex after providing everything for her, you don't need a seer to tell you that she does not love you sincerely. If I discover this in a relationship, I will quit immediately.
Joy Chidiobi
Bad habit can break up a relationship. For instance, if a guy has one bad attitude that does not go well with me and he doesn't want to stop it, there is every tendency that I would break up with him. Another thing that would make me quit a relationship is if my friend does not have an enduring heart towards me especially, when I am passing through a difficult time.
Mukaila Areganjoye
These days, women love money more than anything and they keep on demanding which shows that they love your money more than you the giver and any relationship that is built on money has nothing to show off.
Relationship breaks up if one of the partners is stealing from the other.
Shino Ola
A relationship breaks up when the man has no money to maintain his woman. I say this because, these days, no woman wants to suffer and it is only the money that can keep her away from dating other men. A relationship for me, should end when one partner begins to sleep around.
Rasaq Taiwo
Keeping a friend that one doesn't really love can make the relationship last for a while. Money on its own, can terminate a relationship. In a situation where a man does not have money to maintain her girl, the girl would hardly be failthful.
Simiat Adeola
Having a partner who does not remove his eyes from other girls can shake the trust I have for him and if care is not taken, it can end the relationship.
Again, I can end a relationship if I discover that my guy does not love me.
Idris Aina
I am not the type that gets pissed off easily but I can easily turn my back at any lady that is full of deceit, lies and one that is unfaithful. There is nothing in this world that will make me accept her afterwards.
Nwauba Chigozie
Let's look at it from the angle that I am not perfect but she has to be real, considerate and respectful. That way I can be the best of me.
Michael Nwadibe
So many things put me off in a relationship, dishonesty tops the list. Most couples take lie as a normal thing these days. When your wife is in Abuja, she will tell you that she is in Lagos.
Anne Chris
I wouldn't know what puts people off in a relationship because I have not been in any and I don't intend going into one either.
Awolusi Adedayo
I get pissed off when I discover that he is not giving me adequate attention and that he gives other ladies the attention I need.
Theodora Mene
When a guy is being unfaithful and tells lot of lies, I will feel uneasy with him. I prefer my guy to be truthful. Let his yes be yes and his no, no.
Thomas Ajayi
I can take lies from a guy. I believe they are super liars and it conforms to their nature but when a lady lies to me, I feel betrayed because, I see them as special species that don't lie. So, when I am in a relationship and the lady is being unfaithful and lies so much, that definitely will put me off.
Owolabi Fatima
To me what can put me off in a relationship is insincerity of a guy,when he is telling lie,when you can't trust your partner,we can't call that a relationship, to me is very bad and it gives me headache and when I catch my lover lying here and there, and I can't do anything good with that type of person, the fact is to let him go even if I truly love him to say goodbye
Anumba Vivian
What puts me off in a relationship is when my partner is promiscuity. Character really puts me off.
Emmanuel
What puts me off in a relationship is attitude. If my partner has attitude problem, I will just let go.
Nwachukwu Linus
What puts me off in a relationship is little or no sex, unfaithfulness, lies and disrespect. Once I notice all this and I can't correct her, I will just withdraw from her.
Tunde Olagunju
If my girl nags and feels insecure with me, I can quit my relationship with her.
Wale Fasasi
Pretence really puts me off in a relationship.
Bunmi Akinmulero
Lies puts me off in a relationship because there is this belief that someone who lies has the tendency to steal. So, I will not like to associate myself with such a person.
Princess
If my man has ego and lies a lot, it can really put me off.
Collete Thomas
What puts me off in a relationship is poor communication, weak sex and lies. It is better I remain single than be in a relationship with such a man.
Ayo imole
When my woman lies and cheats on me, it puts me off because any time I see her around me, I will be irritated.
Tolu shotade
What puts me in a relationship is no blow job from my woman
Ogechukwu osondu
What puts me off in a relationship is lies and unfaithfulness.
Bashpac lammy
What puts me off in a relationship is lack of policy.
Micheal kalu
What puts me off in a relationship is simply lies.
Emeka Aningo
What puts me off in a relationship is inconsistency.
Din Edoka
What puts me off in a relationship is when my partner doesn't show concern or give me attention. Of course, it can be very painful.
Pruberry
I hate it when my partner is very secretive. It really puts me off in a relationship.
Atobatele Oni
What puts me off in a relationship is having a partner that doesn't understand my type of person. I am a very social person and if my partner cannot understand that, then, I will leave him.