ABOUT MONALISA CHINDA'S ALLEGED ROMANCE WITH LEKKI BIG BOY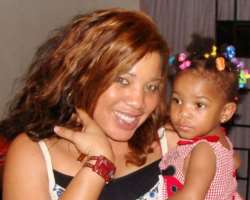 Nollywood diva and one of the luck showbiz personalities favoured in the Globacom Ambassadorial project, Monalisa Chinda, is allegedly said to have moved to a new lover's abode in Lekki, Lagos. Also that the two personalities have been sighted on a number of occasions at Southern Sun, a popular hospitality haven in Lagos.
The rumour which has been spreading like wildfire, we gathered, is been distributed by some certain authorities from Dejo, her erstwhile husband and father of her baby. The sources alleged the sultry actress to have even been rolling in the hay before the story of her marriage break up saga became a public knowledge.
Though, Mona as she's fondly called by friends and fans is yet to comment on the real reasons her marriage collapsed, her friends, however, are said to have advised her to restraint herself from any media interview or otherwise.
The ugly rumour about her new affair, according to some of her friends, is baseless and it's an attack of calumny on the beautiful screen goddess. "Mona doesn't even have time for such now; she has been working on so many scripts. Right now as we speak, she's far away from us where she's shooting a movie and she won't be through until in 10 day's time." We were told.
Attempt was made by this office to reach the mother of one daughter to comment on this issue and she said she didn't have time for such issues and that "right now I am working. And as an Ambassador of Glo much is expected of me and I need to deliver so as to be on top of the game in Nollywood." These were her words.
Story by Alonge Michael