IBINABO FIBERESIMA: A NEW LEASE OF LIFE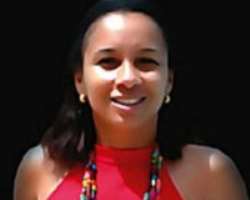 She was alleged to have killed a male medical doctor identified as Suraju Giwa while driving carelessly and under the influence of alcohol along Lekki/Epe Expressway in Lagos, four years ago. The Nollywood actress, Ibinabo Fiberesima was later convicted of murder/manslaughter and was sentenced to seven years imprisonment by the Igbosere division of the Lagos Magistrate Court. That judgment, we learnt, was a shocker to the mother of one as she started soliciting for support from all and sundry and she was bailed out of her predicament.
For her fans and those who are viewing her with all sort of nasty report, NFC can tell you for free that the ex. beauty Queen, Ibinabo, has changed her lifestyle to a more, reserving and accommodating one. Recent checks on the estranged lover of Fred Amata reveal that Ibinabo now has a new lease of life as she's said to have stopped her excess alcoholic intakes, partying and puffing. If you're one of her friends on Facebook, you might have seen her recent profile message which reads "I am not troubled by bad news or thee rumours that malicious people are peddling around about me. The devil is a liar and the father of lies, I keep my mind stay on the Words."
Can you beat that. She now spends more time reading the holy books. I think this is very good and we are happy for her. Aren't you?