NOLLYWOOD ACTRESS CAUGHT IN A DIRTY ACT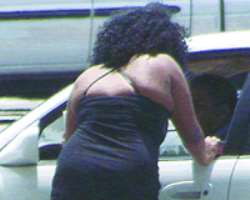 Some of you,her fans,may not like this,but to the top actress involved,she couldn't have been happier-just a blow job and she got a Honda CRV jeep!
The crazy sexual encounter was somewhere in Lekki,Lagos,but the two parties have become closer now and regularly 'collide' as they please.
The millionaire is from the South East and the actress,the South South.The man is dark-skinned and slim and the actress,fair and short.Alphabet C is in the man'name and alphabet R in the actress'.