INTERNATIONAL MONETARY FUND EUROPE DIRECTOR RESIGNS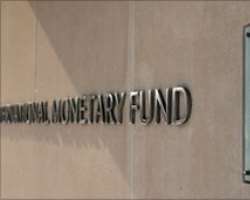 The IMF hopes to find a quick replacement
The head for Europe at International Monetary Fund (IMF) has resigned at a crucial time in the efforts to tackle the continent's debt crisis.
Antonio Borges said that personal reasons were behind his decision to stand down immediately.
He had been director of the IMF's European Department for one year.
Earlier in the year, Mr Borges was forced to retract comments in which he suggested the Fund might help Italy and Spain by buying up their debts.
"His response to the eurozone crisis was controversial – and, to some, destabilising," says BBC Washington correspondent, Steve Kingstone, who adds that the resignation did not come as a surprise.
"Mr Borges was swiftly forced to retract his idea by IMF headquarters."
'Experience'
The Fund is part of the "troika" of international organisations supervising the bailouts of Greece, Portugal and the Irish Republic, the others being the European Commission and the European Central Bank.
The IMF has also recently been given a role in monitoring economic reforms by the Italian government.
IMF chief Christine Lagarde will seek to appoint Reza Moghadam, director of the fund's strategy policy and review department, as Borges' successor.
Portuguese Mr Borges is a former vice-chairman at Goldman Sachs in London.
Before joining the IMF he was also chairman of the Hedge Funds Standards Board.
"Antonio Borges has led the European Department during an extremely difficult period for the region's eurozone members," Christine Lagarde said in a statement.
"His vast public and private sector, and academic experience, combined with his ability to build strong relationships with member country authorities, have been of great value in responding to the crisis."