STILL ON KATE HENSHAW AND EX- HUBBY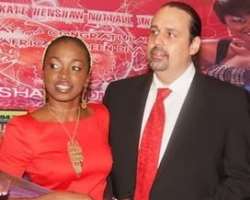 It is a rather simple task to get married there is a problem to stay married. It takes a lot of effort to keep a home and a lot of sacrifice to keep a marriage.
Since Kate Henshaw Nuttal and her husband,Roderick Nuttall made the surprise announcement about their divorce, there are already many rumours making rounds about what led to their break up.
Unconfirmed report says the couple may have ended their 12 year marriage over accusations of infidelity on both sides.While there may be no physical evidence of Kate's infidelity,source hinted to us that Kate's estranged husband has put his secretary in the family way and she may deliver anytime soon.
Could this be the problem?
I think It's high time the couple issue us a statement about what led to their break up.
click the link below to go to...
STAR ACTRESS KATE HENSHAW'S MARRIAGE CRUMBLES.