November 17, 2011

| AMEBO
MUSICIAN DADDY FRESH FINALLY PACK OUT OF AJEGUNLE,AFTER 30 YEARS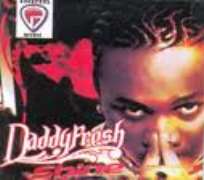 Popular Dancehall star,Daddy Fresh,(Innocent Michael Onyemuwa) has moved out of Ajegunle,Apapa Lagos to a new rented apartment in Okota area of Lagos to continue with his music career.
The 30 something years old Umuahia,Abia State born handsome singer told us during the week at a film location in Apapa where he was shooting a music video of a song he titled "Think About Tomorrow" which is to be in his newest album,Raw Diamond.
I'm very grateful to God for my life,I have lived in Ajegunle for more than 30yrs,schooled here,met some friends here,we formed a band,released our debut album here and it was in this same neighborhood that I went solo,had my own release,have my kids and other good things.
Now God has re-branded my career totally and we decided to move on,to another locality,so am now happy residing in Okota,but that will not make me to forget Ajegunle for life,I'm still part of here
The "Elerugberu" crooner had before he relocated to Okota grown up at Oluwa Street of Ajegunle,under his mother's care,but when she died in the late 90s Fresh located to Awodiora Estate in Ajegunle and after some years moved into another rented apartment in Coconut,area of Olodi Apapa from where he now moved to Okota with his family.