ACHIEVING YOUR GOALS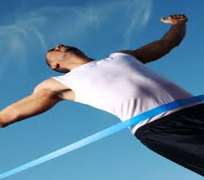 T he last time, I wrote an article on 'WHAT YOU ARE THINKING', how to face challenges, how to say no to high Jericho walls. In this write-up, I will be discussing on how to achieve your goals.
We have many in the world today in one way or the other having in mind to become someone great in life but all these cannot come to pass without you taking any step.
After you have been able to realize your problems, then the next step is to know how to correct your mistakes and even be able to correct those mistakes, by so doing, you will see that you are working towards achieving something.
Everyone want to become a very great, an important person in the society. Yes you want to become a lawyer, or a neurosurgeon, an engineer, but let me tell you, all these cannot be done or maybe come to pass in your four corners of your room. Don't think you can sit down there then the post will come to you and instantly you will become a certified Engineer or Doctor. One of the steps you have to take is that you have to be determined. Yes, DETERMINATION. You must have it in mind that this is what you want to be or become and be ready to bear the cross, the pain and go through all necessary right path in achieving your goal.
Next thing is that you must be very hardworking, a lazy person will find it difficult in all aspect of life to achieve something, even if you are not educated and willing to set up a business, let me tell you, if you are not hardworking, it is just going all your determination will just be like a building, a house made with sand on the river, what will wash it away, definitely, the sand cannot withstand the pressure of the water.
After this, know the things you are to do, where you need to start from, and know how you would be able to develop yourself, interact with people who are specialized in your area of interest, join groups, learn, read and communicate with others and even life has been so much easier in such a way that through technology, it is so easy for a Nigerian based to communicate with an abroad based. Also we have helpful information on internet. Read about great people, those who have achieved it, how they made it, and the steps they took.
Finally, it is important for you to have it in mind that after making up your mind, ready to face challenges, overcome them and work hard to be a great hero, I want you to know that with God all things are possible , because you are born to be great, you are surely going to be great. It is well.