GOSPEL STAR LANRE TERIBA A.K.A ATORISE ROBBED IN MAGODO HOME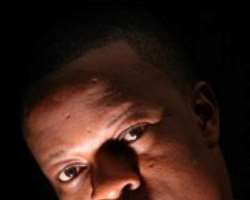 Popular gospel singer,Lanre Teriba popularly known as Atorise was last week Friday,4 November 2011 robbed by armed men at his Magodo Shangisha Lagos home.
The light complexioned singer who is yet to recover from the shock of the attack narrated his ordeal with the armed men,said he is still living in fears but thank God nobody was injured during the attack.
The attack on the singer was the second in 15 months as he was also apprehended by men of the underworld late last year at his Mende-Maryland home before he relocated to Magodo for fear of being robbed again.
In a chat he said My brother I thank God that nobody was injured or killed in the attack o.They came in numbers at about 2am and they were fully armed.when they came into the house they asked us to surrender everything in our possession which we did without any protest.
I was with some of my aides and band boys and they took all our phones and my laptop.They also took 480k from me which was meant for something important.They left immediately after raiding us of our possessions.
I called the emergency anti-robbery number but they didn't show up until after 2 hours.It was a bitter experience but I thank God