OUR CASE AGAINST NOLLYWOOD -SILVERBIRD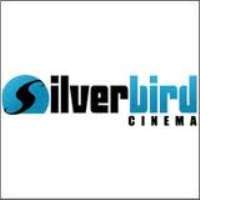 Silverbird Group has been criticised by some Nollywood stakeholders in recent weeks over allegations that it was short-changing them in the premiere of their films at the Silverbird Galleria. Managing Director of the Ben Murray-Bruce-led entertainment group, Silverbird Film Distributions, Ayo Sowenu Bababunmi, however defended the organisation, saying the accusations do not hold water. Excerpts…
Support for Nollywood
We've always supported Nollywood.
Since March this year when we got instruction from chairman to support the industry, we have been showing two movies a month. What better way to support the industry?'
On other Silverbird platforms
I work with Silverbird Distributions and I have competitors, what do I need to offer you? Is it not the services that we provide? I have partner companies like Rhythm and STV. That is the advantage of doing business with me. If you release your movies with me, every film will get a two-week promo on STV before release of the movie and we pay with discount. We also arrange for them to be on Today with STV. I read they complained that we do not allow people who don't distribute with us on Today on STV. Sometimes we do and sometimes we do not, it is not a right.
Our issues with some producers
We tell producers to bring promotional materials of their movies a month before release, but most don't. It is only two producers that complied with our timing. Let me give you an example, we have trailers of Hollywood movies releasing in April 2012, and they have started running. Even before we get to them, these Hollywood studios have commenced heavy global publicity. A lot of Nollywood producers go to sleep because we said we would give them two weeks publicity. Promote your movies, at least, two to three months before the cinema release. And some movies are only good for DVD release, not cinema; these are things Nollywood producers need to know.
On non-commitment
One producer you mentioned accused us of not sending the banner to Abuja, but we did.
We refused to send a Yoruba movie to Port Harcourt and the producer complained and went on to say we were sabotaging her movie. A Yoruba movie would hardly do well in Port Harcourt. We go as far as talking to the cinema on timing. I can show you emails. We have some Nigerian movies we had gone to cinemas to fight for.
Process of distributing a movie
First step is to watch a preview copy. We have three people that watch the movie. They watch out for the production, commercial viability and the layman's view. We have one or two people here that studied filmmaking. We sit down afterwards and discuss the movie based on the three criteria. We ask if the audience can go and recommend the movie to somebody else. We have processes and we follow up.
We distributed Tango With Me, Kiss and Tell, and these movies did very well.
There are some movies that are simple, but publicity helps to push it.