D'BANJ BOYCOTT CHANNEL O MUSIC VIDEOS AWARDS BECAUSE HE DIDN'T GET FIRST CLASS TICKET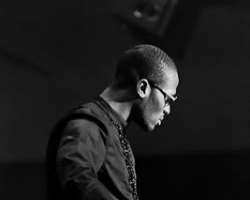 Koko master,D'Banj we gathered didn't show up at the just concluded Channel O Music Videos Awards.
According to sources,D'Banj was billed to perform at the event, but on getting to the airport on Thursday, November 10, 2011 to travel to SA,he discovered that the Channel O Awards organisers had gotten him an economy ticket, instead of at least a business class ticket.
We gathered that D'Banj and his crew had no choice but to turn back.
But the two parties are saying it was mostly a communication break down that D'Banj had been placed on a wait list for a business class ticket but the flights were fully booked for days.
However, the Channel O crew went to his Lekki home to record an acceptance speech which was aired during the show.
D'Banj won Most Gifted Male Video and special recognition.
Was D'Banj right to refuse to fly Economy?