AFRIKAEGLES FED THE CHICKEN WAYS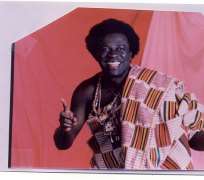 AFRIKAEAGLE FED THE CHICKEN WAYS or How They Use Chicken Foods to Chickenize the Eagle
By (c) 2011 by Prof. Afrikadzata Deku, Docteur d'Etat; Doctorat d'Etat (PhD); DESS (M.Phil); M.Sc.; DIPLOME de l'IIAP, (Post-Grad.Dipl ;); BA Double HONS etc, [email protected]
The next step taken by the chicken Farmer in his dream of de-Eaglenization and chickenization of his Eagles is to feed them not the Eagle Way but the chicken ways.
The Eagle Way of feeding Eagles can only be done by an Eagle Mother. Eagle Food is not chicken food.
Eagle food is celestial, pure, healthy and strong food. It alone can make Eagles Eagle. It alone has all the power to confer on the Eagle, the power to become Eagle in words, thoughts and deeds.
By making sure that his Eagles are not fed the Eagle Way but the chicken ways, the chicken Farmer is able to deprive his Eagles of all the power they need to be Eagles.
Chicken food for Eagle is weak and artificially cooked and eaten food. It can only make Eagles anti-Eagles. Chicken food for Eagles means death as Eagles. It makes Eagles weak, frightened, and to live, think, talk, and act like chickens.
Hence, every morning, afternoon, evening and night, the chicken Farmer makes sure his Eagles eat from the same place as his chickens.
And the more his Eagles are fed the chicken ways, the more his Eagles like and love their chicken food which they are conditioned to see and accept as their own.
As his Eagles grow and multiply, he knows the only way he can dominate, control and exploit his Eagles is to prevent them from knowing that the chicken food they now call their food is not their food but alien food to them.
By feeding his Eagles on all kinds of chicken food for five hundred seasons, the chicken Farmer knows with or without him, his Eagles and their children's children will always become addicted and enslaved to the very chicken food that is killing them as Eagles.
As long as his Eagles are ignorant of the damages the chicken food is causing them, the chicken Farmer knows he will always control and dominate his Eagles with his five hundred season-old politics of chicken food.
In this way, his policy and principle of chicken food for his Eagles has become in his hand, one of the world's most deadly weapons with which he de-Eaglenizes and chickenizes his Eagles.
This means, only chicken food can prevent his Eagles from becoming the Eagles they are destined to.
Only chicken food can prevent them from living as Eagles.
And as long as the chicken Farmer succeeds in robbing his Eagles of their Eagle food, he knows, his Eagles will always remain Eagles outside but chickens inside for his profit and the doom of his Eagles until his Eagles get the Eagle Truth that only Eagle Food and not chicken food can make them full Eagles again and save them from the genocide of chicken food the chicken Farmer and his generations upon generations use so effectively and powerfully to de-Eaglenize and chickenize his Eagles with.
By COPYRIGHT (2011) Prof Afrikadzata Deku, Docteur d'Etat, PhD; *Doctorat d'Etat (Ph.D.) * D.E.S.S. (M. Phil) * Diplome De L' I.I.A.P.(Post-Grad. Dipl.) * M.Sc. * BA. Double Majors *
Emails: [email protected] ; [email protected]; [email protected]; [email protected]; ; [email protected], [email protected]
*SKYPE : AFRIKAPHARAOH or AFRIKAFIAGA or WindowsLiveID: AFRIKAPHARAOH* ;
*URLS: http://www.youtube.com/profafrikadzatadeku & http://cid-4d3310fc746b4eaf.photos.live.com/albums.aspx ; http://www.myspace.com/profafrikadzatadeku; http://afrikacentricitybooks.blogspot.com/
Disclaimer:

"The views/contents expressed in this article are the sole responsibility of

Prof Afrikadzata Deku

and do not necessarily reflect those of The Nigerian Voice. The Nigerian Voice will not be responsible or liable for any inaccurate or incorrect statements contained in this article."
Articles by Prof Afrikadzata Deku