KATE HENSHAW NUTTAL'S SECRET AGONY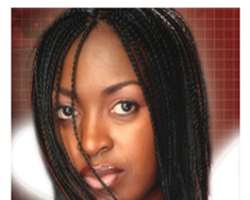 If there is anything that is currently disturbing the mind of this sultry actress who is one of the few hottest actresses that the industry-Nollywood boasts of today it's no other thing but her inability to have a second child.
Ever since Kate delivered her first baby to her white man, Nuttal, her thought was that she would add another one before the baby clocked one but alas four/five years gone the versatile actress still searches for the fruit of the womb.
Career wise, though, Kate is said to be making unprecedented success and she's really working add making sure that she's on top of the game in Nollywood, her major concern, however, is the addition she has tried so hard to add to her first baby, this, according to her close friends, is the agony she secretly nurtures behind the cameras.