DARK SECRETS OF KOGI GOVERNOR IBRAHIM IDRIS.HOW 2ND WIFE DROVE HIS 1ST WIFE FROM LOKOJA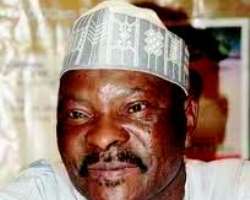 To many Nigerians,outgoing Kogi State Governor,Alhaji Ibrahim Idris first son,is Mohammed,the suave gentleman who runs his Ibro Holdings and Ibro Hotels in Abuja.
Many also think that Her Excellency,Hajia Zainab,is the first wife of the Governor,we can however disclose that on the contrary,the Governor's first wife is a Kaduna State born woman called Hajia Amina.
Governor Idris' first son is also a dude called Abubakar Idris.So where is Hajia Amina and her son Abubakar?Those in the know,say the Kaduna born Amina had to run back to Kaduna State over eight years ago following the contest over who will become the First Lady of Kogi State after Ibrahim Idris won the governorship then.
Insiders allege that all entreaties on Hajia Zainab and her children to allow Gov.Idris' first wife enjoy the first four years as First Lady fell on deaf ears and as the woman sensed a very sinister plot on her life,she not only dumped the quest to be First Lady,but had to run out of Kogi State completely.
Even at that,she believed that her son Abubakar would at least enjoy the perks of being the Governor's first son but she was also wrong on that score.
This is because,not only did Hajia Zainab and her kids ensure that she left,they also allegedly made it hot for Abubakar who also had to flee from Lokoja to his mother's homestead,Kaduna.
More on this gist later.