NOLLYWOOD ACTOR,DANIEL IYAMU ALLEGEDLY MURDERED BY HIS WIFE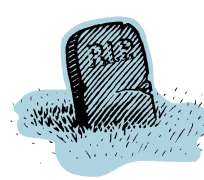 The Nigerian movie industry otherwise known as Nollywood again was thrown into mourning on Tuesday, as it lost one of its respected actor, Daniel Iyamu to the cold hands of death.
Sources revealed that the Benin based actor was allegedly murdered by his wife.
Family sources said that Iyamu was found dead in a pool of his blood on his bed after neighbours forcefully broke his door open.
It was learnt that injuries were found on his head which suggested that he might have been hit on the head while asleep.
The wife has reportedly made statements to the police amidst tears, saying that she hit her husband with a pestle which led to his death.
One of the children of the late actor, Faith, a student of Federal Polytechnic Auchi, told journalists that their mother has been suffering from suspected mental illness, which their father has been treating since last year.