Stardom has made me to add weight –Z-Don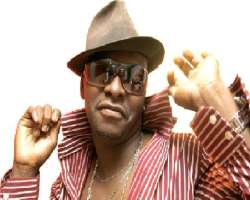 The name Nansel Nimyel will be familiar to those who watch the NTA. Little do Hip hop artiste, Zdon's fans know that his name is... also Namsel Nimyel. In fact, they are brothers. Zdon, though, has been silent for a while, is a force to reckon with in the Nigerian Hip hop world. He is currently rebranding his music. He spoke with MOYOSORE ODEBIYI.
From the point of view of an artiste and producer, how would you rate the music industry?
I would say it has come of age. It has really grown and there has been a lot of pluses. Some minuses are still there, but all the same, it has been fantastic. The truth is that the minuses there are very important, they are vital and they need to be checked otherwise they will affect the whole industry negatively and they will tamper with our progress. But I will say we should celebrate the pluses and we should not ignore the minuses.
How many albums do you have to your credit?
Yes. This should be more or less the third album, but technically, it is the second if you want to look at it, because the second album was actually a reloaded of the first album. I would say the two of them are one except for about two songs that were added. But it was an album as well, because whether you like or not there was an album launch for that reloaded album. We even had more people there and that was two years ago- November 4 to be precise. The third one is almost ready. We are working on it and it is titled 'the rebirth'. I shot the videos, the singles are out which features Nigga raw. K-solo produced it. It was shot by Flicka Frames Productions and the director amongst them is Yemi Jolaoso. They are pretty good. We also had special appearances like Jimmy Jatt, Samie Okposo, African China, Kofi, Owen G, Naija old skool. It was a full house. So, you are going to be seeing a lot of cameos from celebs in the video, and it would be ready by next week Friday.
Which of your songs brought you to limelight?
But you should be telling me that.(laughs). Anyway, it started from the first single titled 'Na you be the girl'. It was my first single and it generated so much heat. A lot of people didn't quite know me then because I was new as a solo artiste. A lot of people thought it was Tuface that did the song; some thought it was Azadus. But in as much as one would feel bad that your songs are been credited to other people, it feels good to know that one is being measured on the same level and standard as those people, considering the fact that it was actually my first effort as a solo artiste. The very first single I did got me a nomination from the Nigerian music awards in United kingdom and that was the first time I actually traveled to the United Kingdom, and I performed at the awards though , I didn't get to win it. It was I, Paul Play and Faze that got nominated for the best R&B artiste but Paul Play picked up the aweard. When I did 'fire burn', I wasn't expecting to get any response because I didn't really like the song. My management practically imposed the song and we had to do it but it was something we used to play around with. I will say all my songs has done it for me, but what made it all was when I did 'nonsense that makes sense'. The fact that it affected the industry, but I have not stopped there. The new song 'my time' is also doing well. By the time the song drops in a week or two, I'm sure it would also do some magic for us.
How has the journey been so far?
The challenges have been very tedious. Before I got my record label, the challenges were many. And the Nigerian listening audience have this mentality of not wanting to accept something new; they always want to have the people that are there doing it. They don't want to give a chance. So breaking into that that was very challenging. But I guess it was God's doing, because the first single did it for me. I never before now had to worry about money in the sense that I was signed on immediately. Even when I was in a group, I didn't leave until we discussed and they said they wanted to do their projects. That was when I made up my mind. I got signed on immediately and I didn't really have the problem of money. But the challenges I am having now is money, because I am independent,having to take care of my bills but God has been helping. I also have my personal challenge. I always want my current song to be better than the last, I never thought it was possible but I realised that when you put your mind to something, it will make a difference.
Are you married?
No, I'm single. I don't need to tell you the time it's my personal life, but I have told you already(laughs)
What are your future plans?
For now it is music, focusing on recording, and doing good videos.
What part of Zdon has changed ever since you found your way to stardom?
Apart from the fact that I've put on weight, I think the onlookers should know every other thing. But personality wise, I don't think I have changed. But I have learnt a lot of things most especially when it comes to relationships with people. I have learnt not to see everything like they are, not everything in this part of the world is the way it is. I have always been who I am thanks to my parents and my background, because they affected me positively. Stardom is crazy. It's good because you will learn many things. People will hate you for being a star out of jealousy, and you will move away from them if you are wise. You shouldn't let stardom get into your head. Thank God it has never affected me negatively whereby I will start misbehaving to people.
You said your background affected you positively, lets go into your background
I'm from a polygamous home and I am the first child of my mother with a younger brother. I had my primary school here in Lagos at Catherine model school. Then to Nigeria Military School Zaria, I was there for four years, then I finished at St Gregory's college and spent another two years. Right now, I am studying co-operative management at the National Open niversity of Nigerian.
How did you get into the music industry?
Music started way back for me. I've always loved entertainment and I started miming songs at a very tender age. Social activities were not well encouraged in the kind of secondary school I went to, so I had to put that on hold. But when I came to school in Lagos, social activities were really allowed and I was encouraged. So I continued. I started writing my own rap songs. Ironically and unknown to most people I started as a rapper. I joined a couple of groups after which I ventured out and did my own solo and that was the best of Zdon Paporrella, and then a lot of people came encouraging me. I have always had this philosophy that everybody should explore all God-given talent, make the best use of them to benefit everybody around you, and it worked for me till today.
Do you see yourself doing something else asides music?
Yes, I see myself doing something else apart from music
And what is that?
Music(laughs)
You said you are a producer, do you produce your songs?
Yes, but I try not to do everything. I have worked with other artiste and I am still working with a lot of others. I have worked with Kc Presh, Lord of Ajasa and quite a number of people, it is endless but we thank God.